JESSUP – After dedicating 94 years to Catholic school students in the Diocese of Scranton, two long-time principals retired at the end of June.
Jeffrey Lyons, principal of Notre Dame Jr./Sr. High School in East Stroudsburg and Ellen Murphy, principal of La Salle Academy in Jessup, each ended a distinguished career in education on June 30, 2023.
"I have always believed that I was blessed with the best job in the world while working in three wonderful Catholic schools in the Diocese of Scranton," Murphy said. "There is nothing more important in our world than our beautiful children and the time I spent with them enjoying their laughter and happiness are moments I will cherish forever."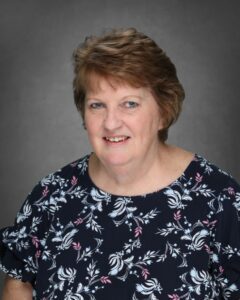 Murphy dedicated 42 years to Catholic education. She started her career as a teacher at Our Lady of Mount Carmel School in Carbondale where she later served as principal. She continued her administrative role as principal at Sacred Heart Primary/Elementary School in Carbondale and for the last 13 years served as principal of La Salle Academy.
"I knew each day walking through the doors of our school, filled with so much love and happiness, that it would be a great day," she added. "Watching the excitement and pride in the eyes of our children while reaching that moment of understanding and working through their unique challenges were the moments I knew, that, together with my faculty and staff, we were doing great things for our children."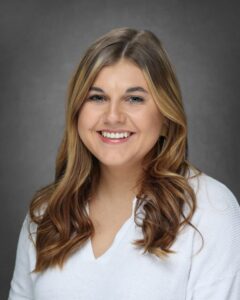 Shaina Aquilina assumed the role of principal of La Salle Academy beginning July 1.
"La Salle Academy is comprised of faith-filled, hardworking and dedicated faculty and staff, students and families, and I am honored to be able to serve this incredible school community in a new capacity," Aquilina said. "I have certainly been blessed with the opportunity to continue building upon the successes of the school that occurred under the direction of Mrs. Ellen Murphy and Mrs. Maryanne DeMark."
Aquilina most recently served as the junior high math teacher at La Salle Academy but has also served in various capacities throughout the Diocese since 2016. She has led numerous professional development sessions focused on training teachers in technology, data analysis and STREAM instruction. She also revised the Teacher Induction Plan for the Diocese, which is used for all first year teachers and those new to the Diocese.
"As a former math teacher, I have always valued the ability to analyze data and use it to inform my instructional approach. As a Diocese, we are fortunate to have access to NWEA Map Growth Data to assist our educators in driving our instruction, differentiating our lessons and communicating with the families of our students," she added. "I am eager to work closely with our faculty to utilize this data in a way that targets individual students' areas for growth and assists in urging every student to attain his or her fullest potential."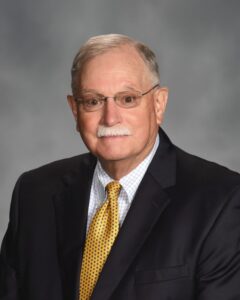 After more than a half-century serving the Notre Dame School System, Lyons has also decided to move onto the next phase of his life.
"It is almost impossible to think of Notre Dame Jr./Sr. High School and not think of Mr. Lyons as he has dedicated 52 years as a teacher, dean of students, and principal," Kristen Donohue, Diocesan Secretary of Catholic Education/Superintendent of Catholic Schools, said in announcing his retirement. "Mr. Lyons not only shared his love of Catholic education, but sparked that same excitement in his students, teachers, staff and school community."
Lyons started his career as an English teacher and then Dean of Students at Notre Dame High School. After 19 years in the classroom, he was appointed as principal of Notre Dame High School, a position he held for the last 33 years. Lyons never truly left the classroom, as he managed to teach one high school class each year.
"It is not often that an individual has the opportunity to impact generations of families but Mr. Lyons has done just that," Donohue said. "Mr. Lyons prioritized time for students to pray and give thanks to God for the many blessings they have in their lives, while also balancing a rigorous academic schedule. This inseparable combination not only set Notre Dame Jr./Sr. High School apart from any other schools but also emphasized Mr. Lyons' true servant leadership."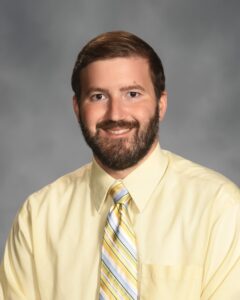 Bryan Scotton assumed the role of principal of Notre Dame Jr./Sr. High School beginning July 1.
"I'm very excited to embrace this new role as principal," Scotton said. "It has been a joy teaching at Notre Dame and I look forward to supporting my current coworkers and helping to provide the best Catholic education possible for our students. I know there will be challenges but knowing there are such great teachers and students makes those challenges manageable."
Prior to being appointed principal, Scotton served as music teacher and coach of cross-country and track at Notre Dame Jr./Sr. High School. Prior to joining the Diocese of Scranton Catholic School System, he was a religion teacher, curriculum coordinator for the religion and history departments and head of campus ministry at Mater Dei Prep High School in Middletown, N.J.
Scotton says he has many goals as he takes on his new leadership role.
"I think I will look forward the most to collaborating with teachers and staff to build upon the traditions that make Notre Dame unique, continue to grow the initiatives that we have already begun, and begin new journeys to make Notre Dame even better than it is. There is so much support and creative energy already at Notre Dame and I am looking forward to being a part of that."