Vision Statement:
The vision of Youth and Young Adult Ministry in the Diocese of Scranton is to empower members of the Young Church to answer the call of Baptism by living a life of intentional discipleship, and by proclaiming the Gospel of Jesus Christ throughout their journey of faith.
Ministry for youth and young adults includes:
Providing resources, training, and consultation for assistance in the implementation of youth and young adult ministry. Continued support is provided through on-site visits and spiritual formation for Religious Education and Youth Ministry staff.
Development of leadership and peer ministry programs on a diocesan level.
Diocesan retreat opportunities.
Coordinating diocesan participation in conferences and pilgrimages for youth and young adults.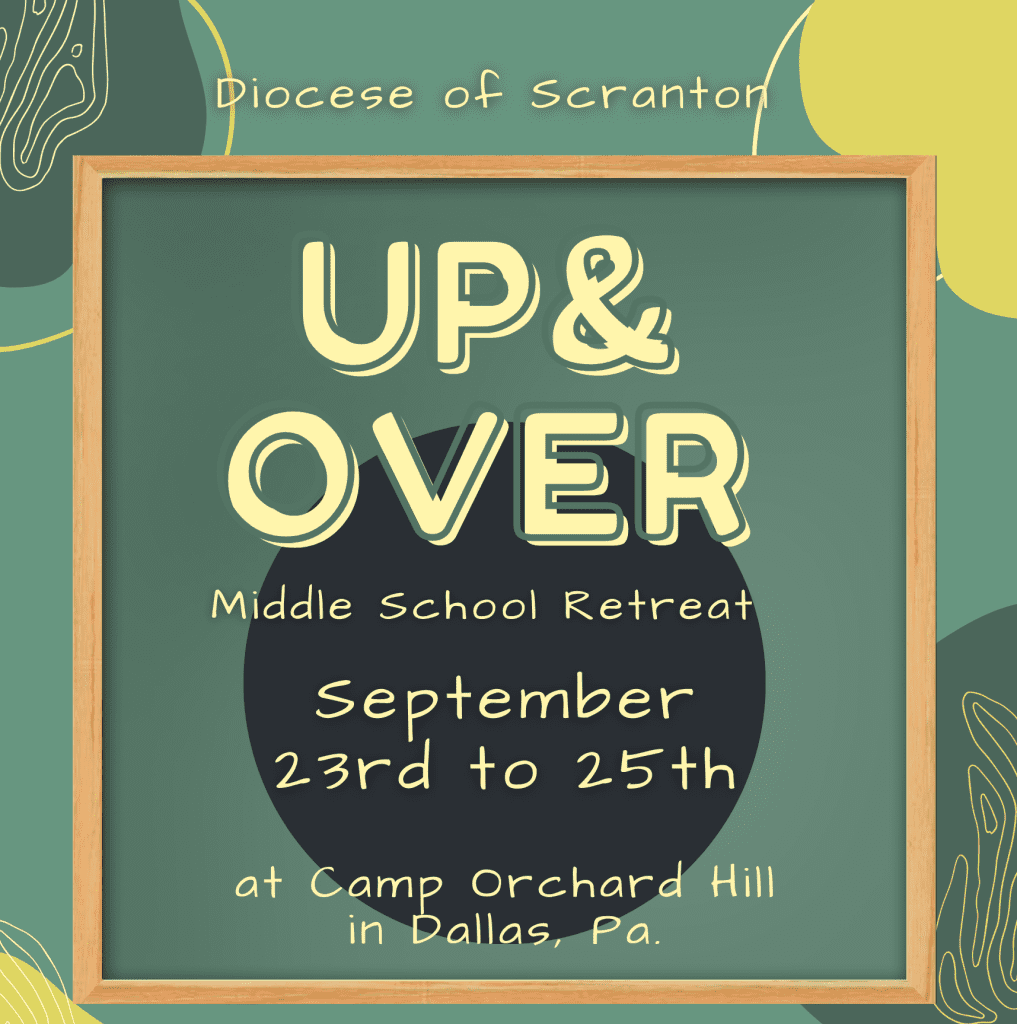 Up & Over Middle School Retreat is back!
Students going into 7th – 9th grade this school year are welcome to join us on September 23-25 at Camp Orchard Hill for a weekend of fun, faith, and new friends!
Up & Over is a peer-facilitated retreat that is designed to give participants the skills necessary to get "up and over" the challenges they may face. Throughout the weekend students will spend time outdoors, meet new friends and learn how your God-given gifts can be used when you work with others as a team! Built into the weekend are opportunities for Mass and Reconciliation. There will also be a number of fun activities and events, including a movie, free time and an outdoor obstacle course.
For more information and to register, click HERE.
Youth and Young Adult Ministry Advisory Board:
Dominick Costantino | Dominick-Costantino@dioceseofscranton.org
Catherine Butel | Catherine-Butel@dioceseofscranton.org
Father Don Williams | Rev-Donald-Williams@dioceseofscranton.org                                        Kristin Osipower | Kristin.osipower@wilkes.edu
Dori Hurley | hurley@qopchurch.org