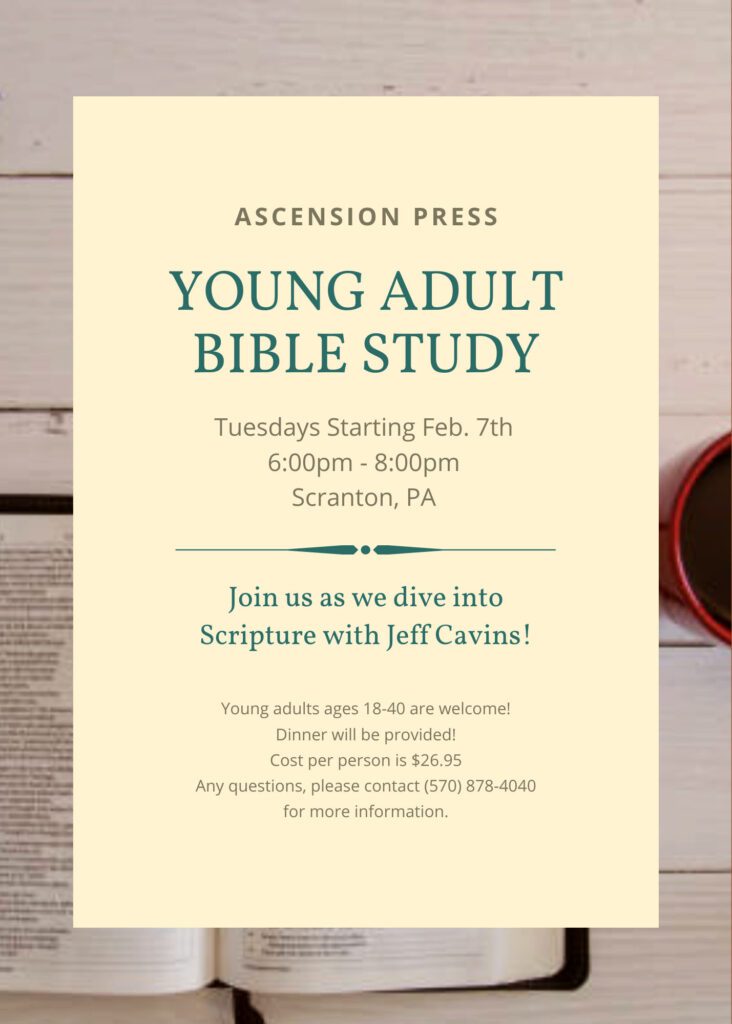 Young Adult Ministry is a response to the need of young adults, an invitation to share their gifts with the larger community, and a challenge to live Gospel values in the world. Its purpose is to journey with young adults enabling them to take responsibility for their lives of faith, build community within an intergenerational church and to grow spiritually.
To register for the Young Adult Bible Study click here.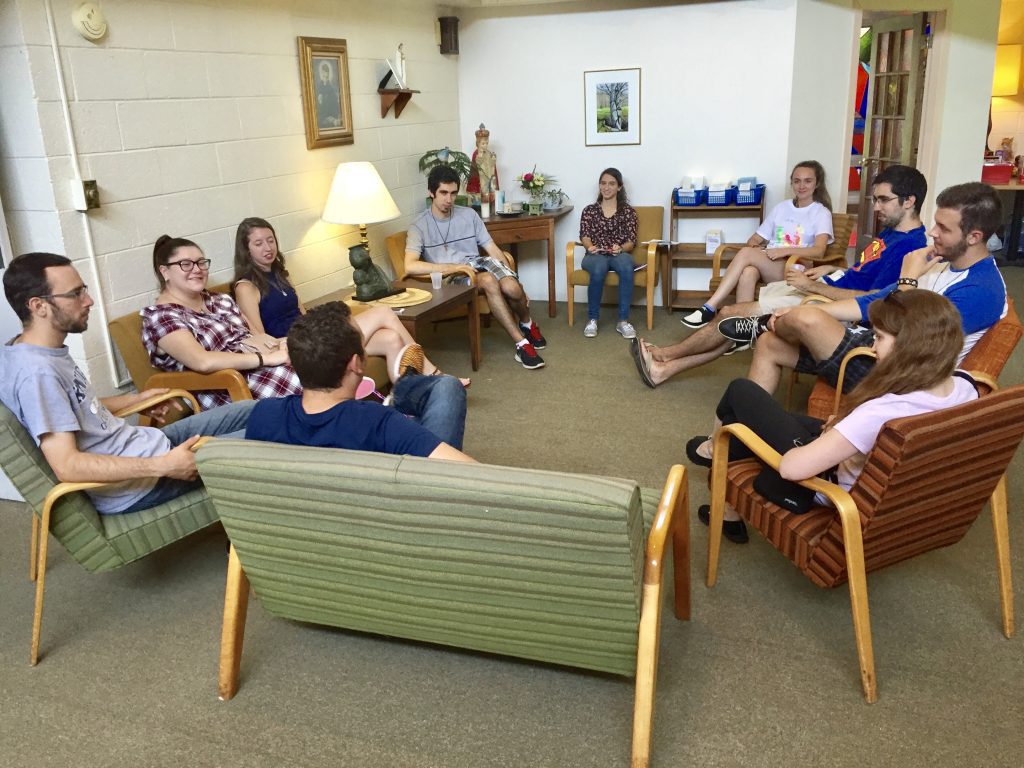 MASTER, TO WHOM SHALL WE GO? HOW TO KNOW THE LORD AND BE ROOTED IN HIS PLAN FOR YOUR LIFE
Check In: Friday, March 3 (anytime between 6-7PM)
Check Out: Saturday, March 4 (after 4PM Vigil Mass)
Holy Family Spiritual Renewal Center, 151 Old Newport Street, Nanticoke
Retreat Leader: Father Joe Evanko, Pastor at St. Jude Parish, Mountaintop
Open to young adults (18-35)
Cost: $20
The retreat will include interactive sessions, small group discussion, private prayer, Eucharistic Adoration, Reconciliation, Mass, and the opportunity to grow in fellowship with other young adults in the Diocese.
CLICK HERE TO REGISTER IF PAYING WITH CREDIT CARD
CLICK HERE TO REGISTER IF PAYING WITH CHECK
XLT (Exalt!):
All are welcome to attend this monthly event sponsored by the Diocesan Offices for Parish Life and Vocations!
Held the first Thursday of every month at 7PM at Saint Maria Goretti Parish, 42 Redwood Drive, Laflin. The evening consists of time for silent prayer, praise & worship led by local musicians, a dynamic talk, the opportunity for the Sacrament of Reconciliation, and a social.
2023 Schedule:
Thursday March 2
Thursday May 4
Thursday April 6 – HOLY THURDAY
Thursday June 1
Thursday July 6
Thursday September 7
Thursday October 5
Thursday November 2 – ALL SOULS DAY
Thursday December 7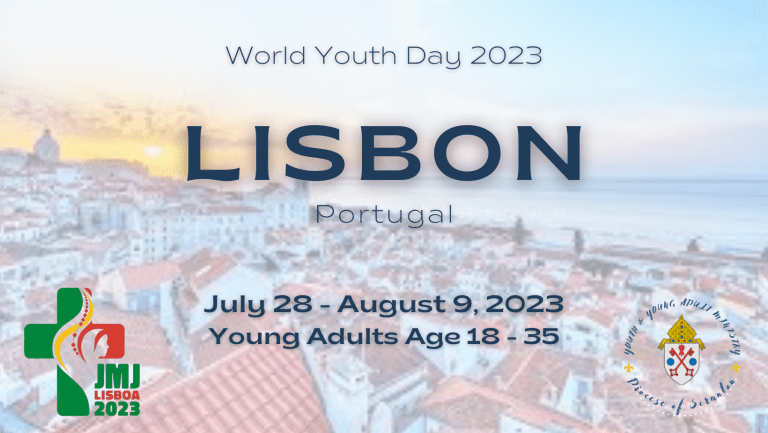 Calling all young adults!
The Diocese of Scranton is planning a pilgrimage to World Youth Day 2023 in Lisbon, Portugal. Young Adults ages 18-35 are invited to journey with us for this gathering with hundreds of thousands of young people from all over the world with the Pope. WYD is also a pilgrimage, a celebration of youth, an expression of the universal Church and an intense moment of evangelization for young Catholics.
Read more at: https://www.dioceseofscranton.org/parish-life/word/young-adult-ministry/pilgrimage-to-world-youth-day-2023-in-lisbon-portugal/