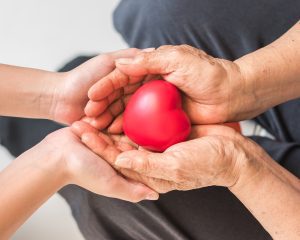 The Allocations Committee has finished reviewing applications for the 2019 Social Justice Trust Fund Grants and will be sending out letters in the next few weeks. Thank you to all the parishes who applied for funding this year! We are excited to be helping to fund great programs in over forty of our parishes. If you would like to show us your social justice programs for publication in the Catholic Light or in our social media pages, please contact the Office for Parish Life.
---
The Social Justice Trust Fund Grants are designed to assist parishes in your efforts to reach out to the hurting, the poor, and the most vulnerable in our midst. Parish-Based Grants (up to $5,000) provide individual parish teams with the financial support needed to implement programs designed to deal with social justice issues directly affecting the local community and/or people of the parish.
With additional resources from the Diocesan Annual Appeal, are Challenge Grants (up to three grants will be awarded in the range of $10,000- $25,000) which have greater impact for launching or stabilizing a program whose scope includes a partnership between faith communities and/or a collaboration between a parish and local human services agencies.