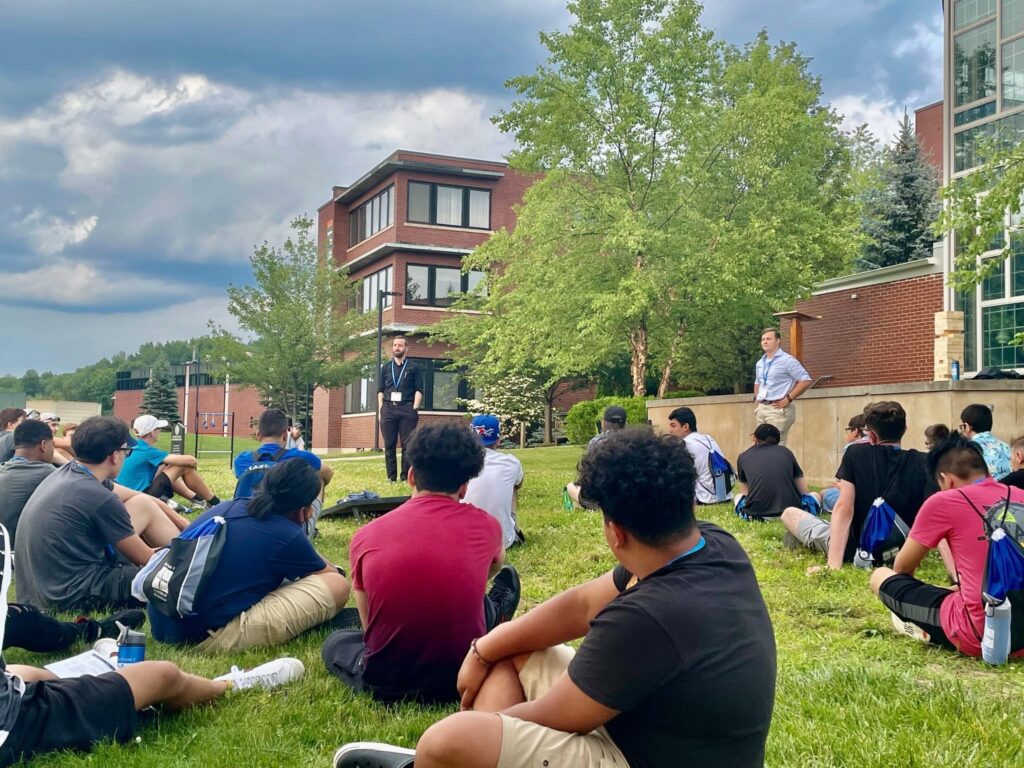 High school men are invited to join the Diocesan Vocations Office for our annual Quo Vadis Days, June 26-28th at Marywood University!
Quo Vadis is a 3-day summer camp for high school men that is designed to teach them about vocations and enrich their faith through prayer, fellowship, speakers, and activities. Participants will have the opportunity to connect with other faithful young men in the Diocese through games, sports, music, and small group discussion.
For more information and to register: https://www.dioceseofscranton.org/vocations/quo-vadis-days-2023/
Make Disciples of All Nations: Responding to God's Call
'The eleven disciples went to Galilee, to the mountain to which Jesus had ordered them.  When they saw him, they worshiped, but they doubted. Then Jesus approached and said to them, "All power in heaven and on earth has been given to me.  Go, therefore, and make disciples of all nations, baptizing them in the name of the Father, and of the Son, and of the Holy Spirit, teaching them to observe all that I have commanded you. And behold, I am with you always, until the end of the age."' -Matthew 28:16-20 In the final words of Matthew's Gospel, Jesus instructs his remaining apostles to boldly strike out into the world to proclaim his Word, to baptize, and to make disciples of all nations.  Every baptized member of the Church is called to respond to that call in a unique way.  Among the most radical responses to that call is to serve the People of God as a diocesan priest.  A priest proclaims the Gospel, welcomes new members into the Church, and makes Christ present through the sacraments.
Do you feel called to respond to Christ's commission?
Do you have a deep desire to change the world?
Do you want to live your life for God and others?
Do you hunger for the Eucharist and its transformative power?
Do you experience fulfillment in serving those who have been forgotten, neglected, or downtrodden?
If you answered "yes" to one or more of these questions, God may be calling you to serve his people as a priest. Where do you go from here?
First and foremost, listen to God's voice in prayer. He is calling you no less clearly than he called his apostles in the Gospel above.
Connect with your parish priest and become active in the life of your faith community through the sacraments, service, and fellowship.
Check out the material available on this site and our social media accounts for more information about events and discernment tips.
Reach out to our vocation director, Fr. Alex Roche, or any of the assistant vocation directors listed on our site for a conversation.
Trust that your God has a plan for you, that he sustains you through it all, and that he is inviting you to make disciples of all nations in a unique and profound way.