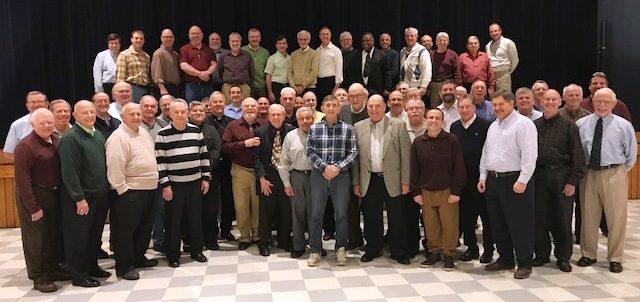 Since the principles lead to policies and policies lead to practices, the office for Vicar for Clergy is concerned with translating Catholic Church Principles of diaconal and priestly life and ministry into policies and practices, that will not only enrich the personal life of the individual deacon and priest but his ministry as well.
Because of the value of the human person, the dignity of the diaconate and priesthood, and the fact that the enrichment of the quality of life of the clergy has consequences for ministry and the people they serve, the office of Vicar for Clergy is concerned with:
Ministry to permanent Deacons and Priests
(Spiritual and human development concerns)
Enrichment to Faith-Life and Ministry
(pastoral and ministerial development)
Diocesan Mission and Ministry
(personnel and placement concerns)
The Vicar for Clergy is both the representative of the Bishop to the Clergy of the Diocese and the advocate of the clergy to the Bishop. He is to be concerned about the overall well-being and growth of all the clergy in the diocese.