As Catholics, we are called to cherish, defend, and protect those who are most vulnerable, from the beginning of life to its end, and at every point in between. During the month of October, Respect Life Month,  the Church asks us to reflect more deeply on the dignity of every human life.
The Most Rev. Joseph C. Bambera, Bishop of Scranton celebrated Respect Life Sunday Mass on Oct. 3, 2021 at the Cathedral of Saint Peter in Scranton.
Faithful from across the Diocese of Scranton attended the Respect Life Sunday Mass to focus on God's precious gift of human life and our responsibility to care for, protect and defend the lives of our brothers and sisters.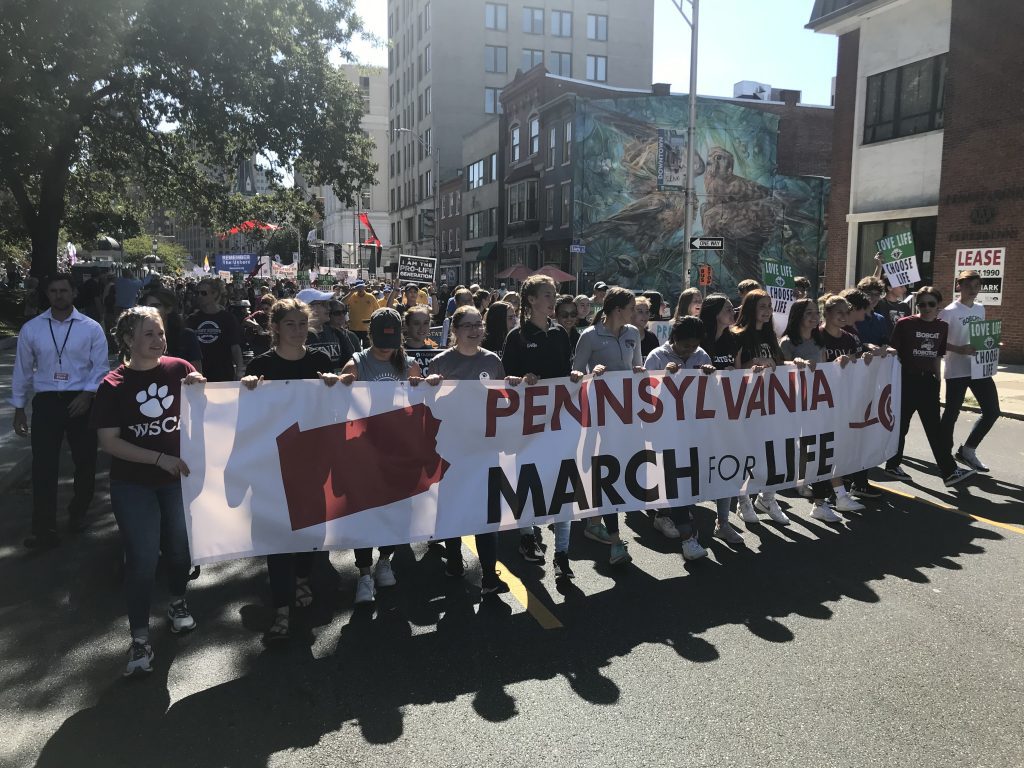 Thousands gather for first-ever Pennsylvania March for Life September 27, 2021
"Life is a gift to respect"
A message from the Most Rev. Joseph C. Bambera
Respect Life Reflection: St. Joseph, Defender of Life
Tarjeta de oración (en español)
Archbishop Joseph F. Naumann's Statement on Respect Life Month
Declaración del Arzobispo Joseph F. Naumann sobre el Mes del Respeto a la Vida
Guía de acción parroquial (en español)
Local Resources
Shepherds Maternity House (Poconos)
Pregnancy Resource Center of Hazleton
National Resources
Walking with Moms – Ways to Support Women
Respect Life (United States Conference of Catholic Bishops)
Project Rachel – Post Abortion Ministry