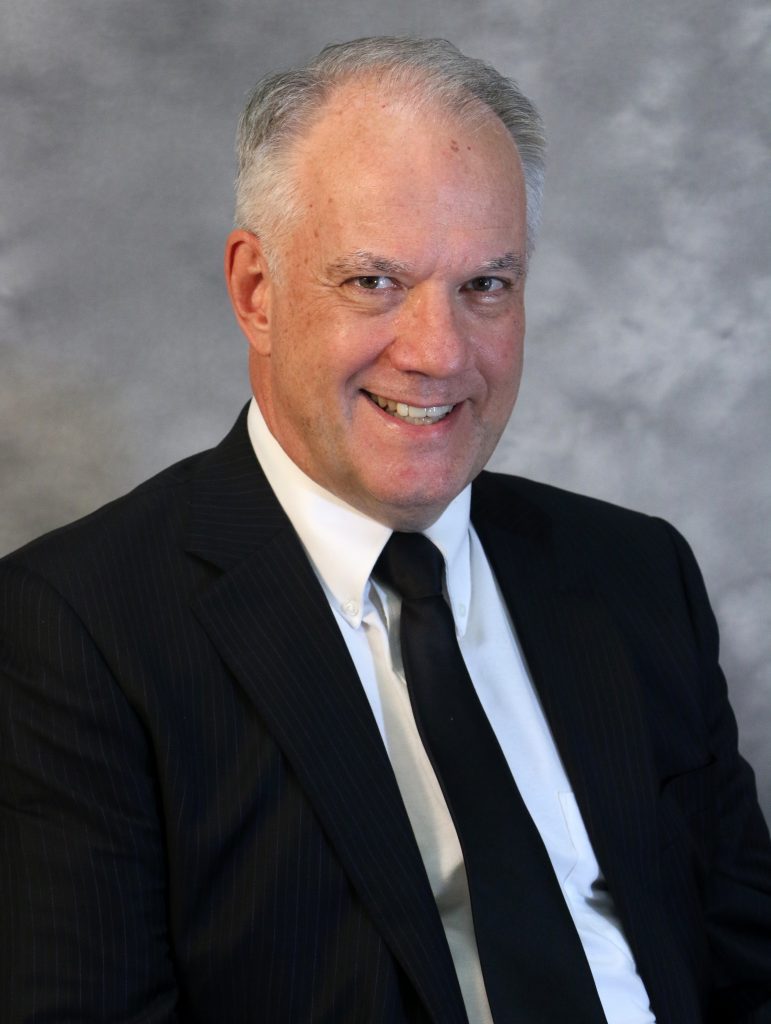 SCRANTON — Through the Pope's Worldwide Prayer Network, His Holiness Pope Francis released in early November a video message in which he expressed his closeness to all those who are feeling overwhelmed in their daily life — especially those suffering from stress and depression — and implored the faithful to pray that they receive the help they need.
As the Pontiff turned his gaze toward the care, compassion and concern for those battling mental illness, his monthly intention for November led the Vatican to contact the Association of Catholic Mental Health Ministers and, in particular, the association's president and founding member, Deacon Ed Shoener, who serves in diaconal ministry at the Cathedral Parish of Saint Peter.
Deacon Shoener said direct contact by the Holy See is not nearly as eventful as that of the Holy Father's call to address a central issue in the lives of millions of people: mental health.
"Our mission is to support the growth of mental health ministry in the Church," Deacon Shoener noted. "Pope Francis has said that we need to fully overcome the stigma with which mental illness has often been branded in order to ensure that a culture of community prevails over the mentality of rejection."
Ordained to the permanent diaconate in 2004, Deacon Shoener launched his Catholic Mental Health Ministry based at the Scranton Cathedral in 2017. He began the support ministry following the death of his daughter Katie, who took her own life after a 12-year battle with depression in 2016.
"I now bring Katie's joyfulness and exuberance into the world by transforming her suffering into service to those who suffer from mental illness," he explained. "That was my inspiration for joining the dedicated people to establish the Association of Catholic Mental Health Ministers (ACMHM) in 2018."
In the papal broadcast message, Pope Francis asserts that in many cases, "sadness, apathy and spiritual tiredness end up dominating people's lives, which are overloaded due to the rhythm of life today."
People experiencing depression often need someone to talk to, and they can benefit from psychological counseling and reading what Jesus has to say, the Holy Father offered. Thus, his Apostleship of Prayer intention for November reads: "Let us pray that people who suffer from depression or burnout will find support and a light that opens them up to life."
The words resonated profoundly with the Saint Peter Cathedral deacon, who has been emphasizing the same precise message for years.
"We are committed to following the Pope's call to build a community of warmth and affection where people who live with depression and other mental health challenges can find hope and healing," Deacon Shoener explained.
A recently published study estimates that about one in ten people worldwide lives with a mental health disorder — that is to say, approximately 792 million, or 11% of the population. Among the various disorders that exist, the study identifies depression (264 million, 3%) and anxiety (284, 4%) as the most prevalent in people's lives.
The worldwide COVID-19 pandemic has caused the death of millions of people, but as also tried the mental and emotional resilience of countless others. Aware of this reality, the plea of Pope Francis is that we "be close to those who are exhausted, to those who are desperate, without hope. Often we should simply listen in silence."
His Holiness continued, "Let us not forget that, along with the indispensable psychological counseling…Jesus' words can also help," alluding to the Lord's urging in Matthew's Gospel: "Come to me, all you who labor and are burdened, and I will give you rest."
This month's edition of the Pope's video was created with the support of the ACMHM, which offers support to those suffering some form of mental illness and fosters actions to prevent any kind of discrimination that would impede them from participating fully in the life of the Church.
Deacon Shoener indicated the association views the legacies of Saint Dymphna and Saint John of God as models for mental health ministry, providing free prayer cards of the saints for us in mental health ministries.
"On each card there is an image of the saint turning from the darkness, which so often envelopes people who suffer with mental illness, and looking toward the light of Christ," he explained. "At the bottom of the card is the phrase, 'The Pain is Real — but so is Hope.'"
Inquiries about the Catholic Mental Health Ministers Association may be directed to info@catholicmhm.org and Deacon Ed Shoener at (570) 207-2229.