SCRANTON – William A. Asinari, a native of Honesdale, will be ordained a deacon for the Diocese of Scranton by the Most Reverend Joseph C. Bambera, Bishop of Scranton, on Saturday, May 27, 2023, at the Cathedral of Saint Peter in Scranton. The ordination Mass will be celebrated at 10 a.m.
The public is invited to attend the Ordination Mass, which is a very important event in the life of the Diocese. The Mass will be broadcast live on CTV: Catholic Television of the Diocese of Scranton and livestream on the Diocese of Scranton website and across Diocesan social media platforms.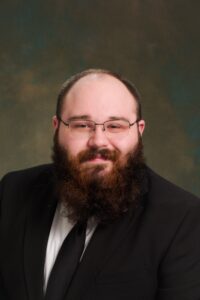 Asinari will be ordained for service as a transitional deacon, the ordination serving as the last major step before ordination to the priesthood, which typically occurs a year later after additional pastoral, liturgical and educational preparation.
Once ordained as a deacon, Asinari will assist the bishop and his priests in ministries of the Word, Liturgy and Charity. This includes proclaiming the Gospel, leading intercessions, preaching, preparing the altar, celebrating baptisms, leading the faithful in prayer, distributing holy communion, witnessing marriages and conducting wake and funeral services. Deacons also identify the needs of poor and underserved, and shepherd the Church's resources to meet those needs.
Asinari, 24, is the son of Robert and Cathleen Asinari and is a parishioner of Saint John the Evangelist Parish, Honesdale.
Please plan to attend the Ordination Mass, to pray with Bishop Bambera, who will administer the Sacrament of Holy Orders in a rite that will be witnessed by friends, family, fellow seminarians, as well as many consecrated religious, deacons and priests.