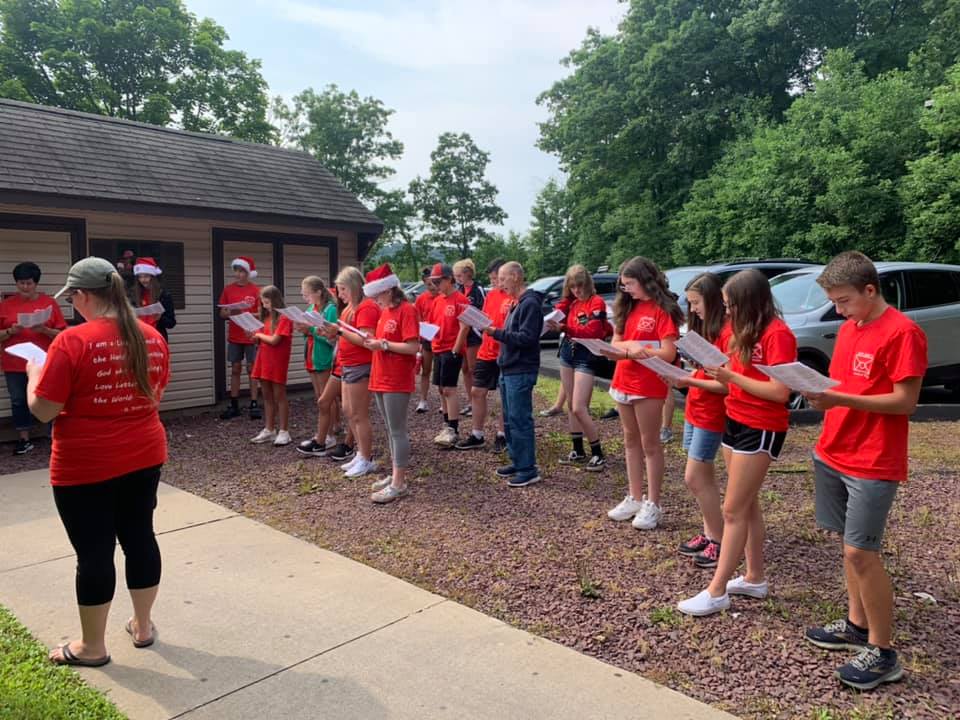 MOUNTAIN TOP – When you consider spending a week volunteering during the middle of July, young adults might think they are "giving up" part of their summer vacation.
That wasn't the feeling of dozens of young people from Saint Jude Parish who took part in a "Week of Service" in their community from July 19-22, 2021.
During the first day, the students started by serving their parish by sprucing up the church grounds but then their ministry mission went on the move to non-profit organizations across the Wyoming Valley.
Volunteering at the Catholic Youth Center in Wilkes-Barre had a profound impact on Juliet Biscotti, a junior at Crestwood High School.
"I realized just helping out for a few hours can make a big impact. The children were so happy to have us there. It meant a lot to me to know that I helped add fun and happiness to their day," she said.
Jack Scanlan, a Crestwood senior, agreed.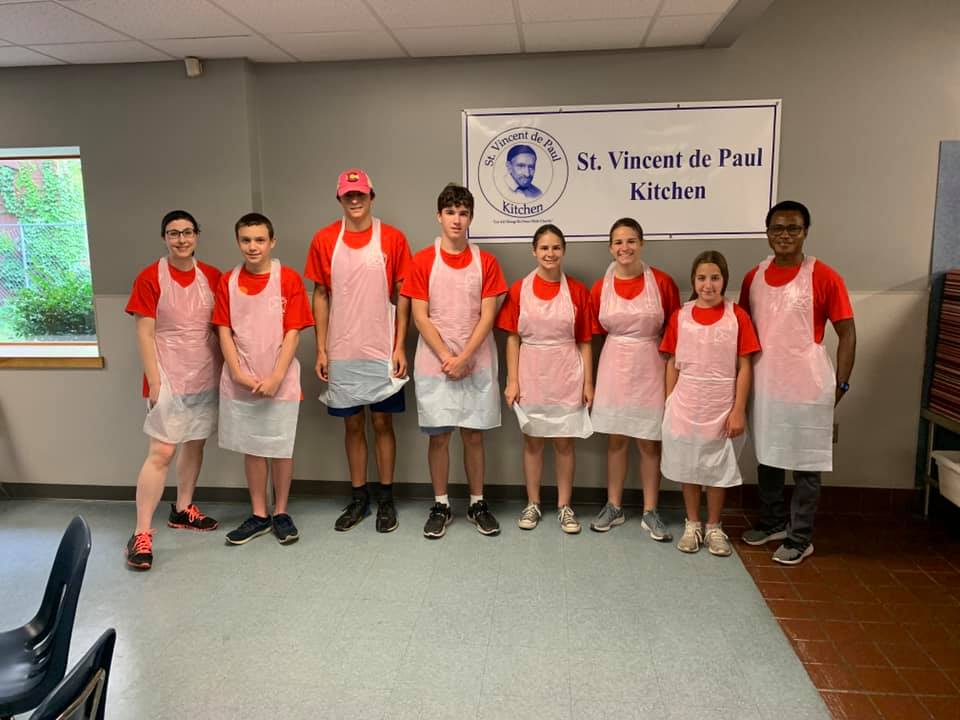 "The CYC had the most impact on me because I was directly interacting with the kids and it had an impact on their day," he explained.
This was Scanlan's sixth year taking part in Saint Jude's "Week of Service." He says he continues to serve because he wants to help people and have an impact in his community in a positive way.
"I will use the lessons I learned to benefit others by serving the community more. I plan on continuing to help the community through service in whatever ways become available to me," he added.
Thomas Dugan, a freshman at Holy Redeemer High School, spent part of his week volunteering at Saint Vincent de Paul Kitchen in Wilkes-Barre and the Commission on Economic Opportunity (CEO).
"Working at the soup kitchen helped me learn how the soup kitchen operates from giving food, stocking shelves and cleaning dishes. At CEO food packing, we packed the boxes by using an assembly line that helped me learn how to be efficient so that we could pack the most possible boxes," Dugan said.
The students filled 520 boxes of food at CEO, answering Jesus' call to serve others.
"I think it's important to help people in need and spread happiness," Biscotti said.
This year, Saint Jude's "Week of Service" was only four days because many community organizations are only starting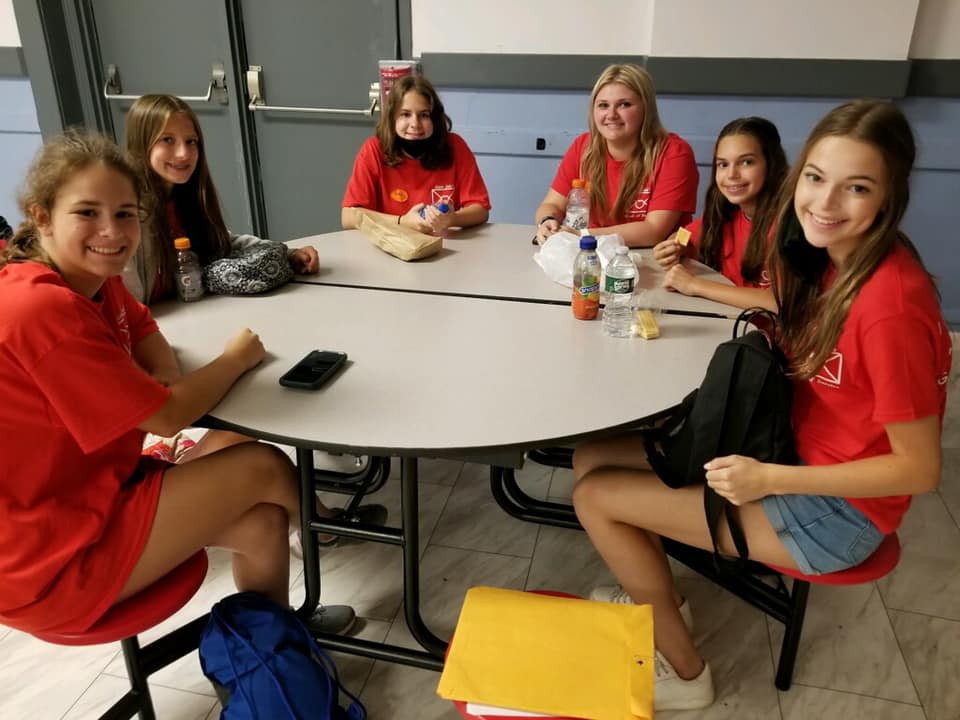 to open up from the COVID-19 pandemic. Other places that benefited from the young people's service include the MS Kirby Library, Brandon's Forever Home and the residents of Mountain Top
Senior Care. The students sang Christmas carols (for Christmas in July) outside the facility and handed out handmade cards to all of the residents.
Each young adult vowed to take lessons learned from the "Week of Service" and continue to spread the love of Jesus to their neighbors.
"I can carry the lessons of this year's 'Week of Service' by telling the people in the community and telling them to join next year for a first-hand experience," Dugan explained. "I can tell this to people by continuing to do other service projects in my community that I intend to keep doing."
"I can use the lessons that I learned to continue to do service in the community," Biscotti added. "This year, I plan on teaching the kindergarten CCD class at Saint Jude's. I love working with children and spreading the news about Jesus with them," she said.