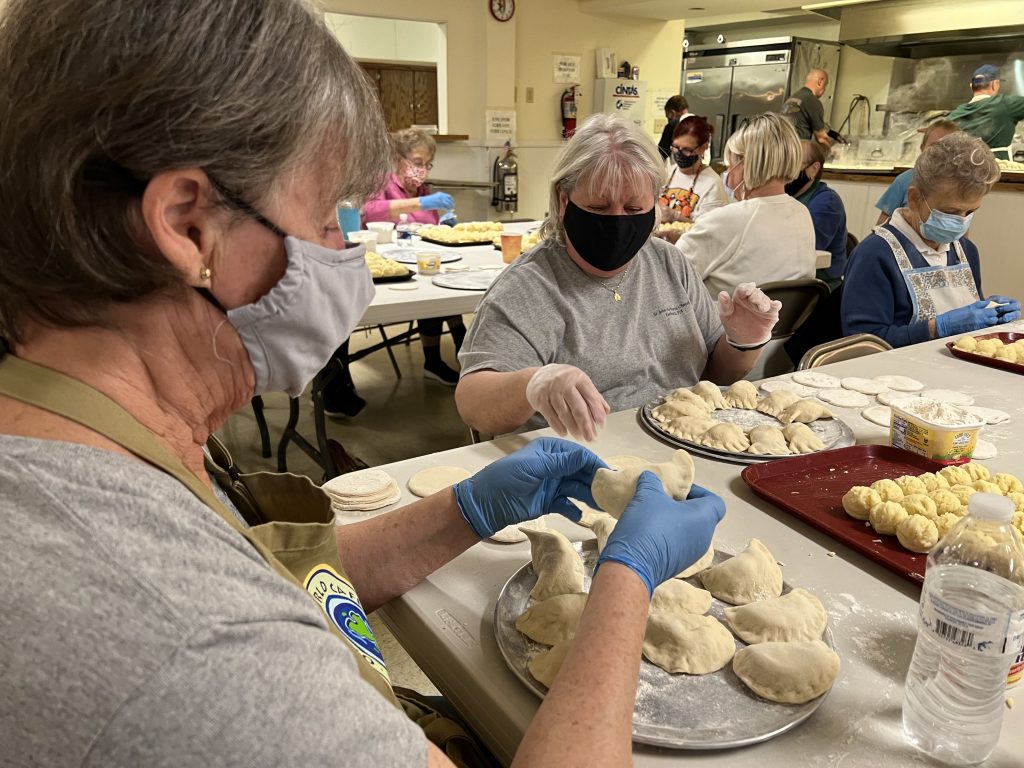 LARKSVILLE – For parishioners at Saint John the Baptist Parish, it is all about the "pinch." The perfect "pierogi pinch" that is.
Beginning on Oct. 25 – and continuing every Monday morning through Dec. 6 – dozens of parishioners gathered in the basement of their church to prepare all of the delicious dumplings that were to be sold for the parish's annual Advent Pierogi Sale.
"Pierogi are kind of synonymous with Christmas, just like the Christmas tree and the manger," Rev. Gerald J. Gurka, pastor, Saint John the Baptist Parish, said.
With their fingers deep in dough, each volunteer explained why they loved coming together to make the thousands of pierogies necessary.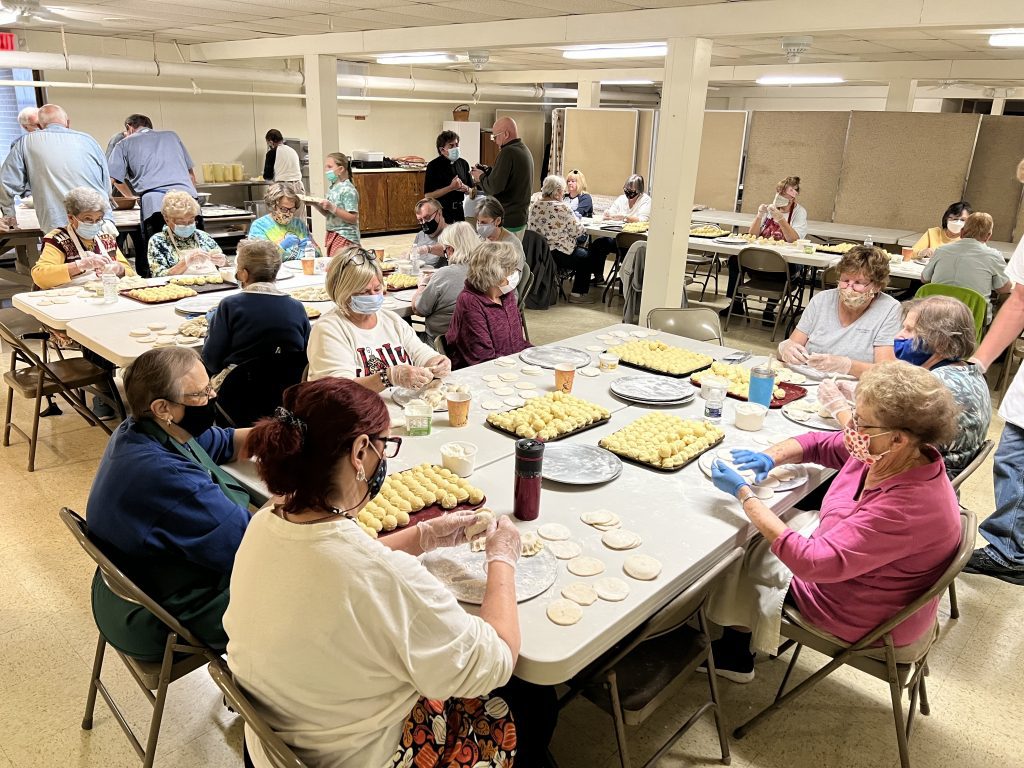 "Everybody loves to be together. It really is a mission of love. We get to share our good pierogies with people all around the valley," parishioner Rose Feddock said.
For many in the room, making pierogies is also a beloved family tradition.
"I think it's passed on from generations. Their parents or great-grandparents, they all made the pierogies," she added.
The pierogi pinching party always brings back personal memories for Father Gurka. He believes the beloved tradition helps to unite the past and present.
"My mother would always make pierogies on the Sunday before Christmas so you have those wonderful memories and I think pierogies bring back those wonderful memories to people with their loved ones that are no longer here," he said.
Bob Lewis, longtime volunteer, said the pierogi pinching parties have become a well-oiled operation.
"We all have a specialty here. Everyone knows their job and it just goes really smooth," Lewis explained.
But – what is the secret to the perfect pierogi? What makes people come back year after year to Saint John the Baptist Church? Is it the dough, the filling, or the perfect pinch?
Unfortunately, the volunteers won't tell.
"That's a secret. The ingredients are a secret and only Father Jerry knows!" Lewis joked.
What is known is one of the benefits of the pierogi pinching parties. All ages are involved, including many young people.
Josephine Krzak and her sister, Virginia, were eager to help this year.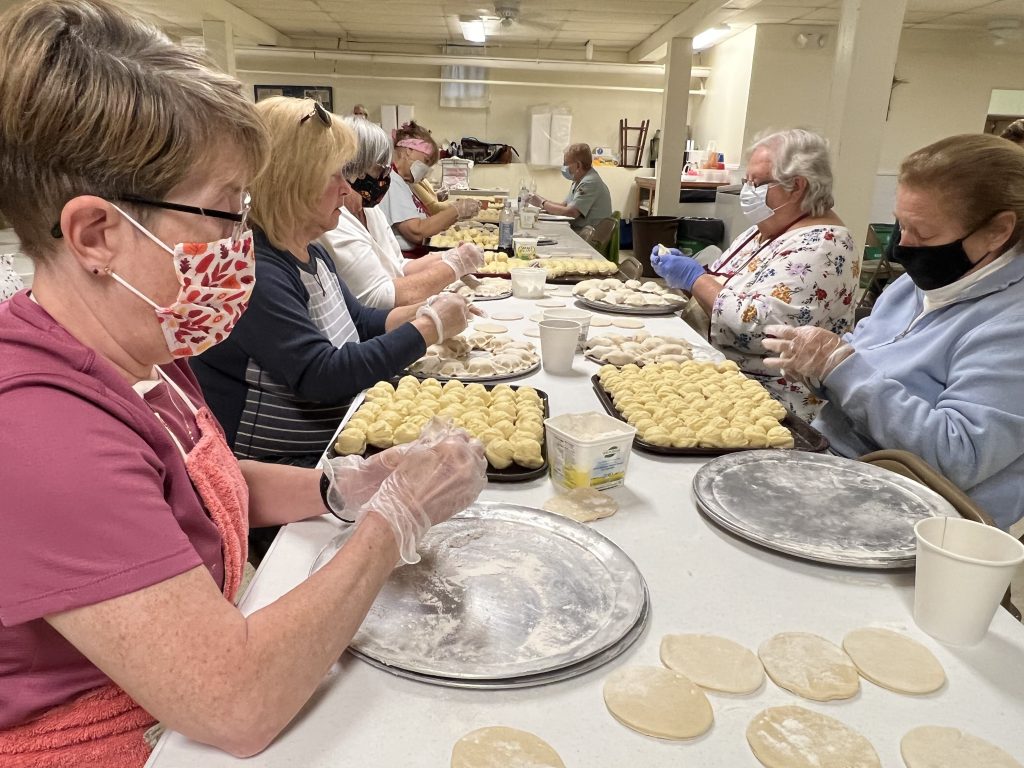 "My grandparents are here and it's fun," Josephine explained. "It's not work, like chores or anything, it's being with friends."
The young women helped wherever they were needed, from passing out supplies to bringing the pinched pierogies over to be cooked.
Father Gurka is thankful to all of the parishioners who volunteer their time to help the parish. Each Monday, some arrive as early as 3:30 a.m. to get the stoves and supplies ready.
"That's a lot of sacrifice and a lot of love for parish and I think they extend that love to the tables of the people when they take the pierogis home with them," Father Gurka ended by saying.