SCRANTON – The Diocese of Scranton proudly welcomed two new seminarians over the summer months. The addition of the two men means the Diocese now has ten men actively discerning a vocation to the priesthood.
The Most Rev. Joseph C. Bambera, Bishop of Scranton, and members of the Seminary Admissions Committee accepted Esteban Marengo and Daniel O'Brien as seminarians.
Marengo, of Scranton, is a parishioner of Saint Paul of the Cross Parish in South Scranton. He is currently attending classes at Saint Andrew's College Seminary in S. Orange, N.J.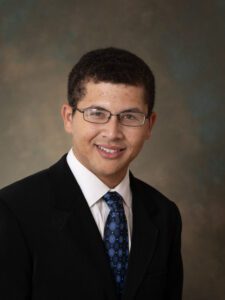 When asked what metaphor for Christ speaks to him most powerfully, Marengo responded "Christ the Good Shepherd."
"Despite the many troubles of life, Jesus continues to love, protect and guide us, as a shepherd would his own sheep," he said.
As he begins his seminarian experience, the Scranton native said he often reflects on the crucifix and its importance to our salvation.
"In it, we see the immense love that God has for all of us," Marengo noted.
O'Brien, who just began his Pre-Theology I semester at Saint Vincent Seminary in Latrobe, actually credits Marengo for part of the reason why he decided to become a seminarian candidate.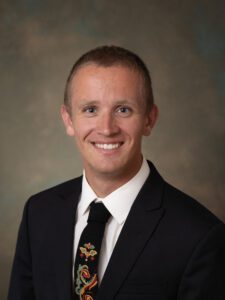 "Seeing him (Marengo) in his cassock a week before (the) Chrism Mass pushed my calling to the forefront of my mind," O'Brien said.
O'Brien is a parishioner of Saint John the Evangelist Parish in Pittston. He is also a licensed commercial pilot for single-engine aircraft.
He says the Book of Psalms is the Book of the Bible that has had the greatest impact on his spiritual life and often reflects on the image of The Holy Mother Theotokos.
Even though he is just beginning the seminarian discernment process, when asked if he had any advice to give someone else at this point, O'Brien quoted Father Clarence Cerwonka, Pastor Emeritus at Most Holy Rosary Church in Maine, N.Y., who told him, "Strive for what the Holy Spirit wants you to do."
Please keep Esteban Marengo, Daniel O'Brien, as well as their families, all our seminarians, and all those discerning diocesan priesthood in your prayers!
If you have thought about the possibility of the priesthood, you are encouraged to talk to your parish priest or Father Alex Roche, Diocesan Director of Vocations & Seminarians, to help you further discern your vocation.