SCRANTON – National Catholic Schools Week will be celebrated across the country Jan. 29 -Feb. 4 this year with the theme: "Catholic Schools: Learn. Serve. Lead. Succeed."
All 19 Catholic schools in the Diocese of Scranton will observe the annual weeklong celebration with Masses, various activities for students and families, and service projects for parishioners and community members.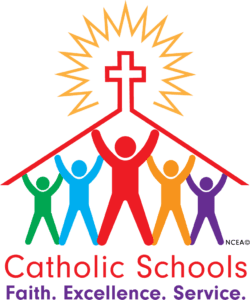 Several Diocesan schools will kick-off National Catholic Schools Week by holding open houses on Sunday, Jan. 29, 2023. Others will hold open houses in March or are encouraging private tours. The full schedule of open houses is included in the table at the bottom of this page.
The goal of National Catholic Schools Week is to highlight the value Catholic education provides to young people and its contributions to Church, local communities and the nation.
"Catholic schools continue to have a tremendously positive impact on our students' growth academically, spiritually, and socially, as well as a strong and lasting presence in our communities through service and prayer," Kristen Donohue, Diocesan Secretary of Catholic Education/Superintendent of Catholic Schools, said.
There are currently 4,420 students enrolled in the Diocese's four high schools or 15 elementary schools.
Catholic schools provide a well-rounded education, offering an enriching curriculum that includes the arts, foreign languages, physical education and the latest computer technology to complement the core subjects of religion, math, language arts, social studies and science. Students attending Catholic School are prepared for success in college, trade school, military life, or wherever life takes them after graduation.
Nearly 1.8 million students are currently educated in 6,352 Catholic schools in the United States. Since 1974, National Catholic Schools Week has been the annual celebration of Catholic education in the United States, sponsored by the National Catholic Educational Association and the USCCB's Secretariat of Catholic Education.
For more information about the 19 Catholic schools in the Diocese of Scranton, please visit: dioceseofscranton.org/find-a-school