AVOCA – Queen of the Apostles Parish, Avoca, is having a day of prayer dedicated to Our Lady of Guadalupe on Thursday, Sept. 7, from 8 a.m. to 7 p.m.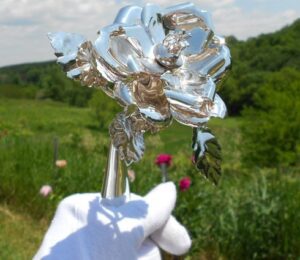 At 7 p.m., the parish will have a special Holy Hour of Prayer for the unborn. The Silver Rose Prayer Service and a Silver Rose dedicated to Our Lady of Guadalupe, will be present. It is traveling from Canada to the United States to Mexico and will end at the Shrine of Our Lady in Mexico City. 
Every stop the Silver Rose makes throughout the pilgrimage is a rosary-centered occasion for Knights of Columbus, parishioners and community members to pray for respect for life, for the spiritual renewal of each nation, and for the advancement of the message of Our Lady of Guadalupe.
All are invited to the parish throughout the day on Sept. 7 for Adoration and prayer and all are especially encouraged to attend the Holy Hour at 7 p.m.