HARRISBURG – Shortly after the budget was signed last week, the Shapiro Administration announced it would end Pennsylvania's 30-year contractual relationship with Real Alternatives, an award-winning Pennsylvania Pregnancy and Parenting Support Services Program. Presently, 83 centers throughout the Commonwealth provide compassionate support services to 13,500 women a year, from the moment they find out they are pregnant through 12 months after the birth of the baby.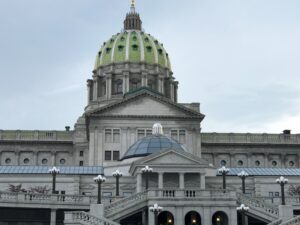 Approximately 60% of the women who come to Real Alternatives considering abortion choose to bring their baby to term.  Also, 84% of women that have been pressured to abort choose to bring their baby to term. Terminating this program will result in an increase in abortions throughout the Commonwealth.
Even though the Shapiro Administration ended the Real Alternatives contract, the legislature must still pass "code bills" which will decide where to spend approximately $1 billion dollars. Those code bills could pass the Senate as early as next week. 
You are asked to contact Senate leadership today and stress that funding for Real Alternatives and the families they serve must be restored. Below are the names and emails of PA Senate Republican leaders and a sample message you can send. 
President Pro Tempore Kim Ward
Senate Majority Leader Joe Pittman
Senate Majority Appropriations Chairman Scott Martin
You can also contact Governor Josh Shapiro's Office at the following website:
SAMPLE EMAIL TO SEND
(You can also add any wording you would like)
In conjunction with the Pennsylvania Catholic Conference, I ask that you do whatever you can to help restore full funding to Real Alternatives.
This critical program has served close to 350,000 women through 1.9 million office visits over the past 30 years in Pennsylvania. As a social service program, Real Alternatives DOES NOT – and was never intended to –  provide medical services. Their hundreds of counselors throughout the state instead REFER clients to health services. 
In fact, based on calculations from the Centers for Disease Control and Prevention, the program last year benefitted the Commonwealth with $140 million in health cost savings. That was because their clients' children's immunizations were up to date. Additionally, $247 million in health costs were saved because their clients received proper prenatal care.
Full funding for this critical program must be maintained. 
Thank you for your help.