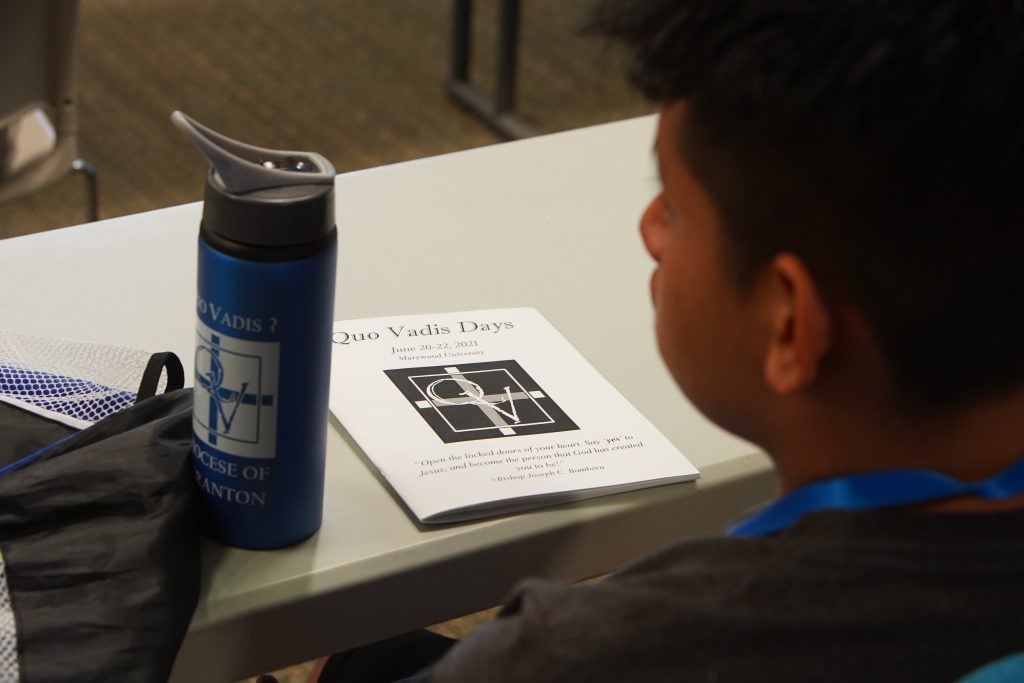 DUNMORE – Nearly 30 young men from across the Diocese of Scranton spent several days this week deepening their faith and learning more about various vocations as part of Quo Vadis Days 2021 at Marywood University.
Participants got a chance to spend time in prayer, listen to several talks and presentations and participate in games, sports and other activities.
Quo Vadis Days began on Sunday, June 20, and ended on the evening of Tuesday, June 22, 2021.
Juan Lugo, a parishioner of Saint Matthew Parish in East Stroudsburg, attended Quo Vadis for the second time this summer.
"Quo Vadis is a really amazing experience. It's something you get to cherish," Lugo said. "It's something that will strengthen your relationship with God and make everything more possible in His sight and everything He has planned."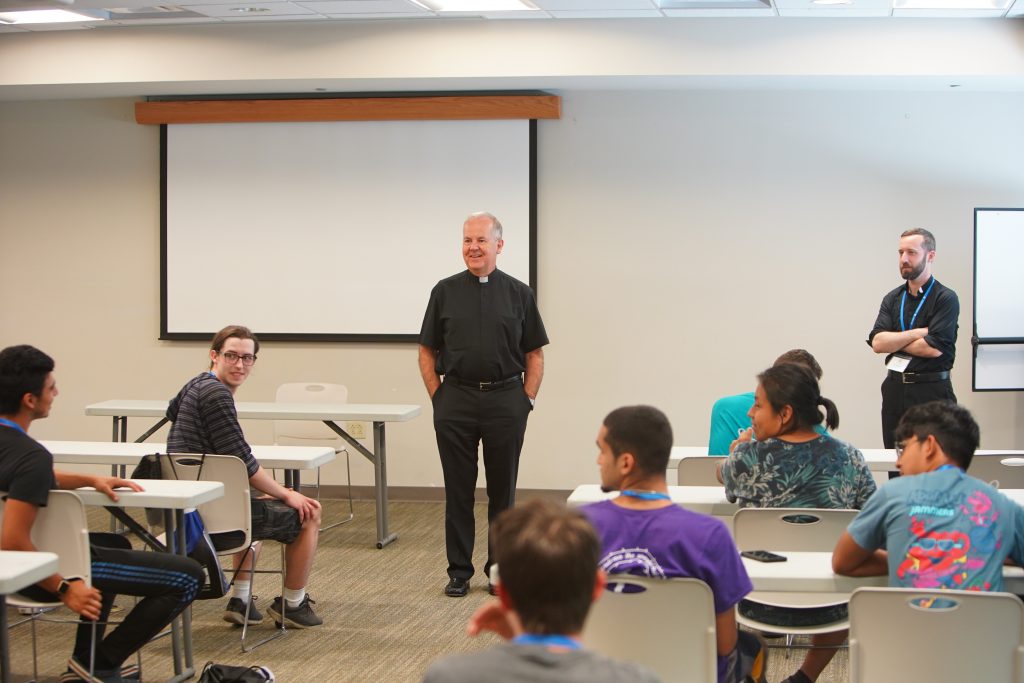 Participants also got the opportunity to meet Bishop Joseph C. Bambera, along with several priests and seminarians from the Diocese. While young men could learn more about the process of becoming a priest – they also learned about the vocation of marriage and much more.
"It's a chance for the young men of the Diocese to really open their minds," Dominic Tavani, a parishioner of Saints Peter & Paul Parish in Towanda, said.
As this year's Quo Vadis experience ended, Tavani said he – and the other participants – would take the energy and inspiration back to their home parishes.
"You don't stop. You keep praying. You keep your mind open. You keep saying 'yes' to God. You keep in contact with the friends you made. This is the start of something that helps them change their lives and helps them become the person they're called to be."
That is something that Lugo agrees with.
"The main message of 'where are you going' is something you can constantly ask yourself on a daily basis. You can put that in any situation. Only God knows where you're headed," Lugo added.