The annual Wedding Anniversary Mass will take place this year in a different format due to ongoing social distancing guidelines.
The Mass will be celebrated by Bishop Joseph C. Bambera on Sunday, June 14, 2020, at 2:30 p.m. The Mass will be live-streamed and anniversary couples will be invited to participate in the Mass from home, using the Wedding Anniversary Mass program, which they will receive in the mail.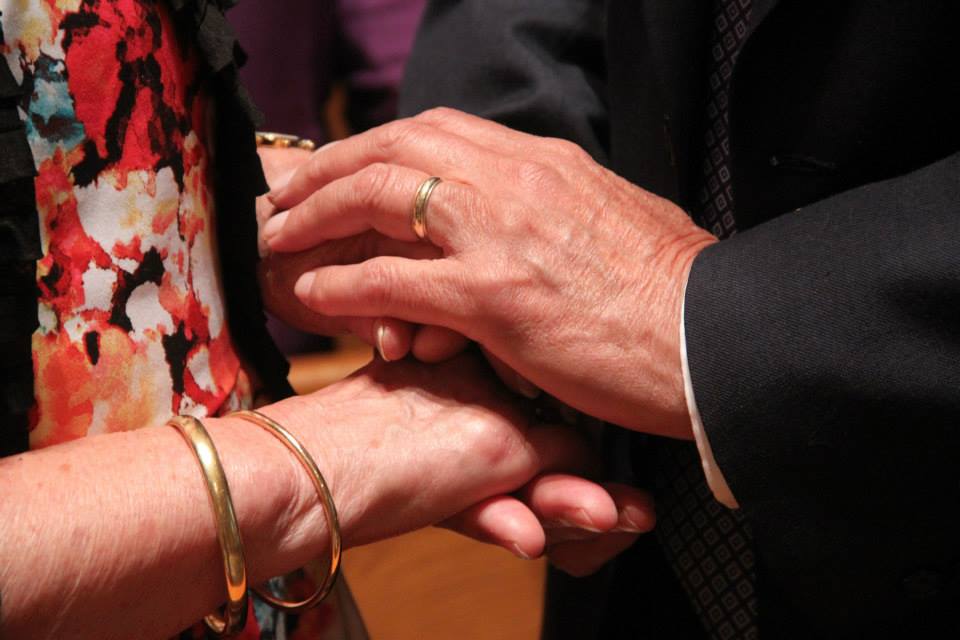 Anniversary packets, with updated information for celebrating couples, will be mailed to all couples whose names were submitted by parish offices. Because the Mass will be live-streamed, all married couples in the Diocese are invited to participate in the Mass from home as well.
The Wedding Anniversary Mass program is available below, so that any married couple can follow along with the liturgy and speak the words of re-commitment to one another when invited to do so.
Considering the stresses of the COVID-19 pandemic, this is a valuable opportunity for all married couples to pause and reflect upon the beauty of the vocation of marriage in our lives and in the life of our church. Guidelines will be sent to all parishes, which will share ideas to help every community participate in this celebration of sacramental marriage.
As a special tribute for our 2020 Anniversary Couples, we invite you, our 2020 jubilarians, to submit a photo file from when you were first married and/or a more recent photo of the two of you.  We also invite our jubilarians to share a bit of wisdom you have learned or a blessing you have received through your marriage.  With your permission, this information will be shared on the Diocesan website, CTV, Diocesan Social Media and with our parishes. Please click HERE to fill out the photo submission form.
Resources
Reflections for Married Couples