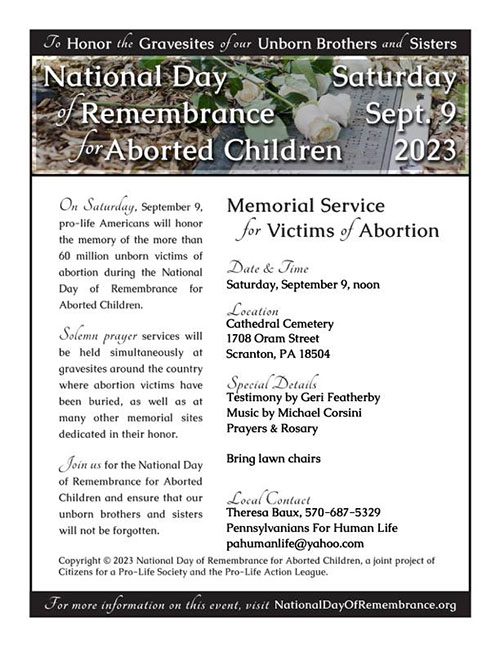 August 4, 2023 
A solemn memorial service will be held at the Cathedral Cemetery, 1708 Oram Street, Scranton, as part of the National Day of Remembrance for Aborted Children. Special Guests include Geri Featherby and musician/artist Michael Corsini. There will be a special time of prayer and worship.
Memorial services will also be held at hundreds of other locations across the nation. A full listing is available here: https://nationaldayofremembrance.org/sites.
For more information and to register, call 570-343-5099, or email Pahumanlife@yahoo.com
Pennsylvanians for Human Life is a non-profit, non-sectarian organization formed to protect and defend all human life from conception to natural death. For more information, go to the website: www.prolifescranton.org or Facebook page: https://www.facebook.com/phl.scrantonpa.