LAFLIN — JMJ Radio, the only Catholic radio station serving northeastern Pennsylvania and the Diocese of Scranton, has begun 2023 facing new challenges and opportunities to reach more faithful, as it moves up the FM dial from 98.9 to 104.5.
The recent development coincides with JMJ's 15th anniversary of broadcasting the "Good News," which it will celebrate on March 19 — the Feast of Saint Joseph.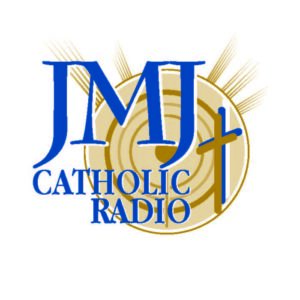 According to station owners Ed Niewinski, who also serves as president, and his wife, Carol Ann, JMJ had been broadcasting on both 750 AM and 98.9 FM, covering the Scranton and Wilkes-Barre listening areas via a leased translator. However, the translator's owner recently notified the Niewinskis the lease would not be renewed.
"We were totally shocked and disappointed by this news," Ed said. "Without a translator our coverage area would be extremely limited. We also would not want to be tied into a lease again if possible."
As far as Ed and Carol Ann are concerned, the whole ordeal was a blessing in disguise. "With God's help," they indicated, a purchase agreement was entered into with a new translator that will now allow JMJ Catholic Radio to broadcast on a much more powerful station — 104.5 FM — beginning on Feb. 2.
The new station has the capability to reach more than 320,000 listeners spanning the Scranton/Wilkes-Barre market, the Southern Tier of New York state, and well into the Scranton Diocese, including the Poconos and Hazleton areas.
"All of this comes with a huge price tag," Ed and Carol Ann noted, "but our board of directors gave its unanimous approval to purchase this translator to ensure the long-term future of JMJ Catholic Radio."
Through the gracious support and hospitality of the Oblates of Saint Joseph religious congregation, led by their local rector, Saint Joseph Oblate Father Paul McDonnell, the station's studio is comfortably housed at the OSJ Seminary building on Route 315 in Laflin.
As a member of the JMJ board, Father McDonnell is joined by fellow Oblate priest and seminary resident, Father Joseph Sibilano, and Father Brian Van Fossen, pastor of the Diocesan parish communities of Our Lady of Mount Carmel, Hunlock Creek, and Saint Faustina Kowalska, Nanticoke.
From their seminary home, which they share with the Saint Joseph Oblates Chapel, JMJ provides a live audio broadcast of the chapel's daily noon Mass. The Catholic radio station also airs the weekly Saint Ann Novena from the Basilica of Saint Ann in West Scranton on Monday at 10:30 a.m., and the Mass in Spanish celebrated every Saturday at 7 p.m. at Annunciation Parish, Hazleton.
"JMJ Radio is an affiliate of EWTN (Eternal Word Television Network), offering the very best in Catholic programs, and also airs a number of locally produced shows," Ed remarked.
The JMJ owner also emphasized there is an urgent need — more than ever — for prayerful and financial support to keep Catholic radio on the air in the Diocese of Scranton.
JMJ Radio is a 501(c) Pennsylvania corporation, and tax-deductible donations may be sent to: JMJ Radio, P.O. Box 851, Pittston, PA 18640.
JMJ also broadcasts from their stations in Hazleton, Dushore, Laceyville, Altoona and State College. The radio station can be contacted at (570) 287-4670 or www.jmj750.com, which livestreams their programming 24 hours a day.