SCRANTON – The independent auditing firm of StoneBridge Business Partners recently conducted a thorough on-site audit of the child protection policies of the Diocese of Scranton and determined the Diocese to be in full compliance.
The audit period covered the time period of July 1, 2020, to June 30, 2023.
Auditors examined the Diocese's protocols regarding training, reporting, and ensuring safe environments for young people according to the United States Conference of Catholic Bishops' mandated Charter for the Protection of Children and Young People.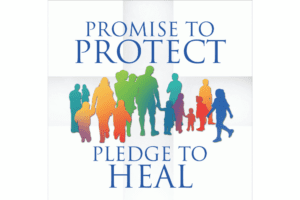 The Diocese of Scranton has passed audits of its child protection procedures, policies and records every year since the policy was adopted by the USCCB in 2002.
In receiving the latest compliance audit results, the Most Rev. Joseph C. Bambera, Bishop of Scranton, stated, "Our 21-year compliance record with child protection audits highlights the commitment that the Diocese of Scranton, along with its parishes and schools, has in ensuring the protection of children. This independent verification underscores the fact that rigorous training is being conducted and reliable reporting mechanisms are in place."
Diocesan Safe Environment Coordinator Erin McGrady added that the audit results confirm the Diocese of Scranton is following the promises of the Charter.
"While many steps have been taken to address clergy sexual abuse, we must continue to listen, care for and walk with survivors. Every one of us must remain committed to safeguarding and strengthening our policies against the sexual abuse of minors," McGrady stated.
The Diocese of Scranton's Safe Environment Office ensures that Charter standards are continually met.
For more information on the Diocese of Scranton's Safe Environment Program, or for a full overview of all policies and protocols, visit dioceseofscranton.org.
To report sexual abuse by a member of clergy, an employee or volunteer of the Catholic Church, contact your local police department or county District Attorney and Mary Beth Pacuska, victim assistance coordinator for the Diocese of Scranton at (570) 862-7551.
To report sexual misconduct by a bishop or eparch, contact the national reporting website or reporting hotline at ReportBishopAbuse.org, or by calling 1-800-276-1562.