SCRANTON – The funeral arrangements for the Most Reverend James C. Timlin, eighth Bishop of the Diocese of Scranton, who died on Sunday, April 9, 2023, have been finalized.
In making this announcement, the Diocese of Scranton acknowledges the sensitive circumstances of planning this funeral, which must balance Bishop Timlin's full life of service to the church with a clear understanding of imperfect judgments related to clergy sexual abuse. We pray for all sexual abuse survivors and hope they find healing and peace.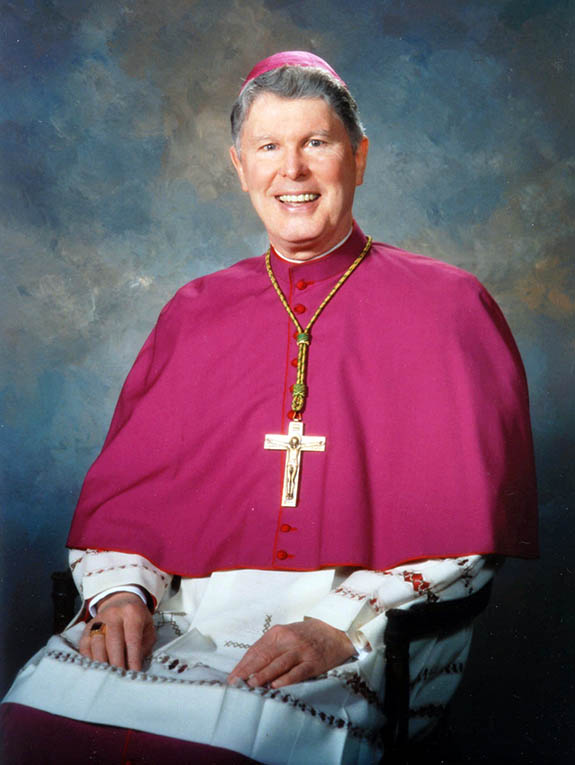 In planning this funeral, the Diocese feels it important and prudent to highlight and emphasize two important guiding principles for all funeral rites.
First, every member of the Christian faithful has a right to a funeral Mass. This right is established in baptism and the promise of God's merciful salvation won for us in Jesus Christ.
Second, funeral rites of the Church ask spiritual assistance for the departed, honor their bodies as former temples of the Holy Spirit, and are meant to bring solace to the living.
At Bishop Timlin's request, a private viewing for family members and the celebration of Vespers will take place on Monday, April 17, 2023.
Public visitation for the Most Reverend James C. Timlin will be held on Tuesday, April 18, at the Cathedral of Saint Peter, 315 Wyoming Avenue, Scranton, Pa., from 9 a.m. until 1:45 p.m.
The funeral Mass for Bishop Timlin will be celebrated at the Cathedral of Saint Peter immediately following at 2 p.m. The Most Reverend Joseph C. Bambera, D.D., J.C.L., Bishop of Scranton, will preside at the funeral Mass. The funeral Mass will be broadcast live on Catholic Television for those unable to attend in person.
Bishop Timlin will be interred in Cathedral Cemetery following the funeral Mass.
Memorials may be made to Catholic Social Services of the Diocese of Scranton or the Diocese of Scranton Catholic Schools Scholarship Foundation.