SCRANTON — Most Rev. Joseph C. Bambera, Bishop of Scranton, was recently informed that His Holiness Pope Francis has named Reverend Shane L. Kirby, a priest of the Diocese of Scranton, a Chaplain to His Holiness, which bestows upon the priest the title of Monsignor and the privilege of being an honorary member of the Papal Household.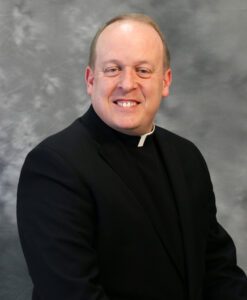 A native of Waynesburg in the Diocese of Pittsburgh, Monsignor Kirby was ordained for the Scranton Diocese in 2004 in the Cathedral of Saint Peter. Since November 2017, he has served in the Dicastery for the Clergy at the Vatican in Rome, Italy.
Originally appointed as an official of the Congregation of the Clergy, Monsignor Kirby currently serves as coordinator for the Clergy and Administration Offices within the Dicastery. Additionally, the newly elevated Monsignor is the coordinator of the Program for the Newly Ordained at Casa Santa Maria, a graduate house for student priests at the Pontifical North American College in Rome.
At the time of his appointment for Vatican service, Monsignor Kirby was serving as Chancellor and Episcopal Vicar for Canonical Affairs for the Diocese of Scranton, as well as pastor of Sacred Hearts of Jesus and Mary Parish in Jermyn.