09nov9:00 AM3:00 AMMinistry Skills Workshop: "Becoming Faithful Curators"
Event Details

Parish leaders have the significant responsibility of curating the knowledge and practices of the Catholic Christian religion they provide their parishioners.  Recall Jesus' graphic message (Mt 18:6; Lk 17:2) about those who lead the little ones astray suffering a fate 

worse than

 drowning with a mill-stone tied about their necks?  Jesus is so emphatic because at stake is people's ability to have a healthy relationship with God and to live the gospel authentically.  This responsibility has perhaps been made even more challenging by the sometimes overwhelming availability of information today, even in the area of faith.  How can we acquire religious "information literacy?" Faithful curation involves discerning a) relevance to the times and to the audience, b) opportunities for access, c) faithfulness to the gospel and to the Church and d) loads of humility.  We will discuss useful yardsticks for measuring the appropriateness of information and practice applying them to typical choices parish leaders make, like deciding on programs and publications, Scriptural interpretations, news sources and prayer experiences. Bernadette Rudolph, MA, MS, has worn many different hats in her lifetime, including teacher, pastoral associate, principal, retreat leader, daughter, sister, mother and wife.  She endlessly explores how God is mixed-up in human lives and loves to help others see it as well.   From 2012-2017, Bernadette was the Director for Family and Community Development for the Diocese of Scranton.  She is currently an instructor in Villanova University's Theology/Religious Studies Department and publishes a weekly podcast,

www.GoodNews4You.net

. For more information on this upcoming workshop stay tuned on the Ministry Formation tab under "Parish Life," or contact Kitty Scanlan at 570-207-2213.
Time

(Saturday) 9:00 AM - 3:00 AM
Location

Saint John Neumann

633 Orchard Street, Scranton
Organizer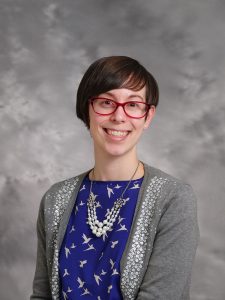 Kitty ScanlanKitty-Scanlan@dioceseofscranton.org