SCRANTON — After nearly 40 years of Catholic Charismatic Renewal (CCR) leadership service in the Diocese of Scranton, Robert "Bob" Valiante retired from his post as CCR Liaison and Coordinator in October 2021.
During a celebration at Queen of Apostles Parish in Avoca, Valiante was honored by Bishop Joseph C. Bambera, along with many priests from the diocese, all of whom expressed their deepest gratitude for his untiring efforts and dedication on behalf of the Scranton Charismatic movement.
Karen McLain, a long-time volunteer, has graciously accepted the challenging position and will continue to serve as Conference Coordinator.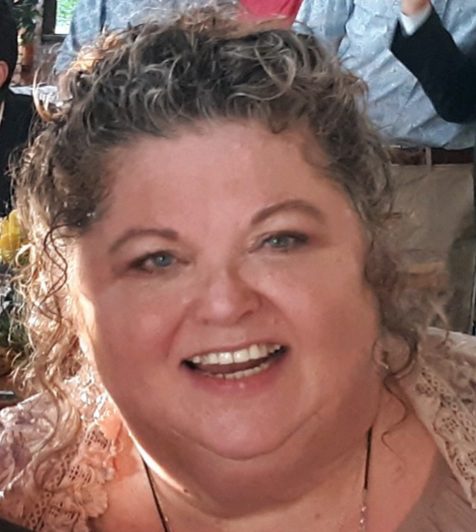 A member of Saint Catherine of Siena Parish in Moscow and graduate of Oral Roberts University in Tulsa, Oklahoma, where she received the Baptism in the Holy Spirit, McLain returned to her native roots in 1991 and became active in the Scranton CCR. She has served as a leader for the Burning Bush Prayer Group, coordinator of the Service Team, teacher and, for the past several years, coordinator of the Annual Scranton Charismatic Conference.
Following a varied professional career, McLain most recently served for 13 years as office manager for Holy Cross High School in Dunmore. She and her husband, Allan, reside in rural Madison Township in Lackawanna County.
"We are the Catholic Charismatic Renewal and we have been active in the Diocese of Scranton for more than 50 years," McLain said. "We encourage people in their personal relationship with Jesus Christ as their Lord and Savior and we believe that the Holy Spirit is active and working in our lives every day!"
She further stated that, outside of the sacred liturgy, Charismatic Renewal events are marked with contemporary music and demonstrative worship.
"We sing, stand, clap, and raise our hands! We pray for healing, discernment, and any needs," she explained, emphasizing that the movement works in partnership with diocesan offices, along with Catholic parishes and organizations, under the authority of the Bishop to "stir into flame" the graces of the Holy Spirit in people's lives.
"Our Holy Fathers, from Pope John XXIII through our current Pope Francis, have all spoken of the important role the Renewal plays within the Church," McLain noted.
One of the Scranton Charismatic Renewal's most notable and defining characteristics is on grand display every year during the first weekend of August, when they welcome to The University of Scranton some 1,800 guests for the Annual Catholic Charismatic Conference.
Having been hosted by the Scranton CCR for four decades, the Charismatic Conference is one of the largest and longest running in the nation. This year's conference will be held Aug. 5-7.
The Renewal also hosts many other events during the year, including Nights of Adoration, prayer breakfasts, weekly prayer meetings, Mass with prayers for healing, Life in the Spirit seminars, retreats, and Days of Renewal.
A Charismatic Pentecost Celebration will be held on Saturday, June 4, from 9 a.m. to 3 p.m. in Scranton's Diocesan Pastoral Center (see accompanying ad on this page for details).
For more information about CCR, visit: www.ccrscranton.org or via Facebook (https://www.facebook.com/CCRScrantonDiocese); call (570) 344-2214 or email: office@ccrscranton.org.