HAZLETON – Catholic Social Services of the Diocese of Scranton is pleased to announce that Danielle Matarella has been appointed as the agency's new Greater Hazleton Regional Coordinator effective immediately.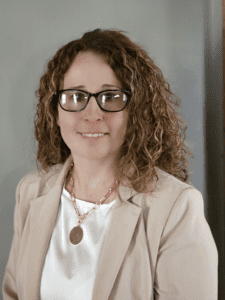 Matarella, a seasoned administrator who has served the Hazleton community for nearly two decades, succeeds Neil Oberto in this position. After serving as Greater Hazleton Regional Coordinator for nearly 30 years, Oberto retired from his position earlier this year.
As Greater Hazleton Regional Coordinator, Matarella will oversee business and facilities operations at the Hazleton Office and directly oversee the Saint Joseph Food Pantry, Women in Need Program (W.I.N.) and Relief Assistance programs. Matarella will also oversee staff involved in the Bridge to Independence Program in Hazleton.
Matarella has worked for Catholic Social Services for more than 18 years, starting in October 2004 as a receptionist, and being promoted to Office Manager in 2014.
"I am excited by the opportunity to continue serving our brothers and sisters in the greater Hazleton area in this new capacity," Matarella said of her new position. "Catholic Social Services is a lifeline for many people and it is an honor and privilege to serve each person who walks through our doors."
Matarella is currently a member of the Lehigh Valley Health Network Board of Associates, Elder Abuse Task Force and SHINE of Luzerne County.
Matarella has been married to her husband, Phil, for more than 22 years and currently lives in Nuremberg. She has two children, Dante and Nadia, who are both currently attending college.
Anyone who is in need of assistance from the Catholic Social Services Office in Hazleton can contact Danielle Matarella at (570) 455-1521.