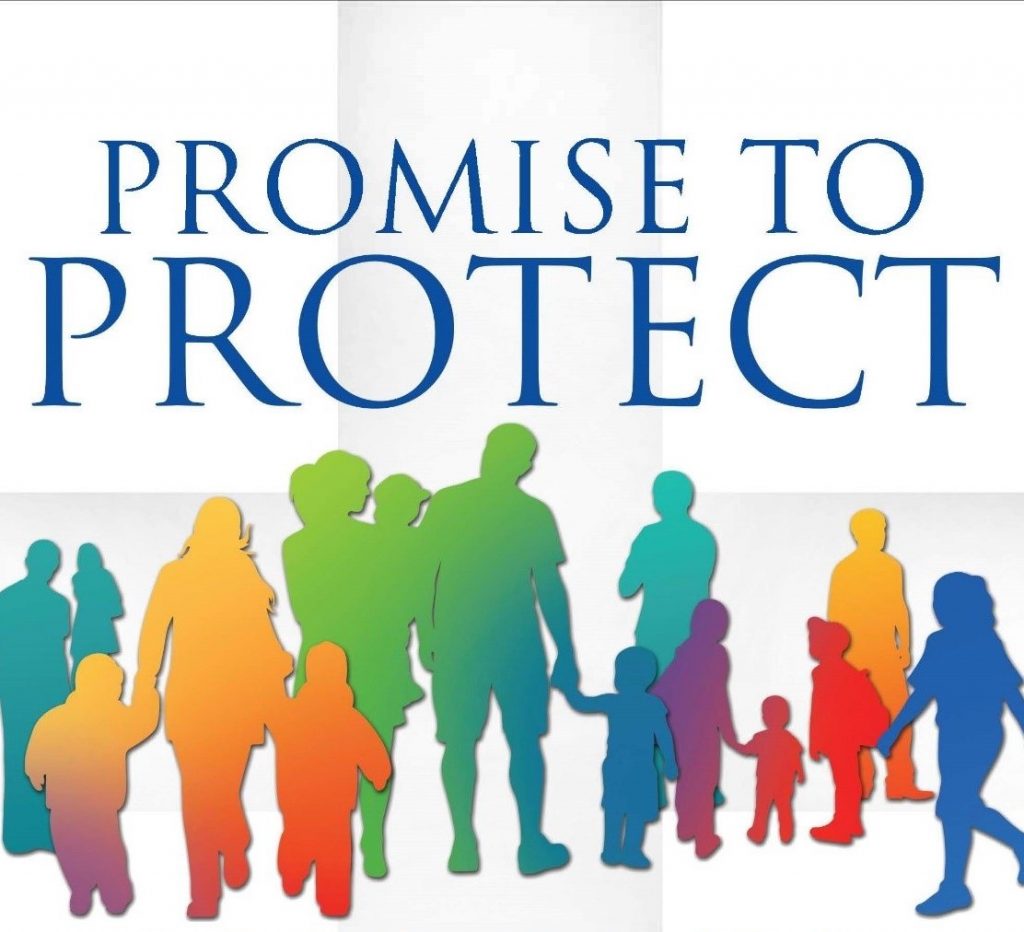 Nearly one year after the release of the Pennsylvania Grand Jury report, we understand that shock, anger and disappointment are still seared in the minds of many people in northeastern and north central Pennsylvania. We continue to apologize to all survivors of sexual abuse for the sorrow and pain that they and their families have suffered. There is simply no place in civilized society for the abuse of children – and certainly not within the Church.
Since the release of the Grand Jury report in August 2018, the Diocese of Scranton has continued to build upon past efforts and has taken new steps to help restore trust in the Church. We know that regaining that trust will take time and it will happen only when the faithful encounter behavior on the part of our clergy – bishops, priests and deacons alike – that warrants such trust.
Since the release of the Grand Jury report, the Diocese of Scranton has taken the following steps:
On August 14, 2018, publicly released a list of credibly accused individuals. The list includes priests, religious and lay employees and included information about each individual, his/her assignment, work history and last known residence. This public listing built upon a similar list released to all district attorneys in the eleven counties of the Diocese of Scranton in the spring of 2016.
On August 31, 2018, Bishop Joseph Bambera permanently restricted former Bishop James Timlin from representing the Diocese of Scranton at all public events, liturgical or otherwise. The decision came after Bishop Bambera took the unprecedented step of asking the Diocese's Independent Review Board to review how Bishop Timlin handled allegations of abuse. While Bishop Bambera engaged the United States Conference of Catholic Bishops (USCCB) leadership and the Holy See throughout the process, his decisions were made without the benefit of a precise protocol to follow at that time. (In June 2019, the USCCB endorsed a protocol regarding available non-penal restrictions on Bishops and Bishops Emeritii who abused or failed to protect children.)
Following the release of the Grand Jury report, listening sessions were held in many of the 118 parishes throughout the Diocese of Scranton, with professional counselors available in numerous locations.
On September 15, 2018, the Diocese held a Day of Atonement and Healing.
Utilized communication tools, including the Diocese of Scranton website, The Catholic Light (Diocesan newspaper) and parish bulletins to provide information about how the Diocese of Scranton responds to allegations of sexual abuse of minors.
Continued to mandate background checks and training programs for all clergy, employees and volunteers. To date, more than 30,000 people have gone through the VIRTUS training program, which provides information on ways to prevent abuse and methods to properly report suspicions of abuse. Mandated reporter training is also required for all priests and deacons engaged in active ministry, parish life coordinators, seminarians, adult staff working in parish offices, school employees, as well as adult employees and volunteers who have direct contact with children.
On January 10, 2019, the Diocese updated its credibly accused individuals list, adding 11 new names based on information provided since the Grand Jury report.
On January 22, 2019, the Diocese of Scranton launched its Independent Survivors Compensation Program which is designed to help survivors of childhood sexual abuse. This fund helps individuals abused by clergy, religious as well as lay employees. Since every case of child sexual abuse is horrific, there is no distinction regarding who can be compensated, if the abuse occurred in a Diocesan-related facility or by one of our employees or clergy. Funding for the Program will come primarily from the pending sale of the Diocese of Scranton's long-term health care facilities.
In an effort to be transparent, on May 10, 2019, the Diocese of Scranton issued a 90-day report on the Independent Survivors Compensation Program. At that time, determination letters containing offers of payment to 31 individuals totaling $3,640,000 had been made. As of that report, 17 claimants had accepted offered compensation and been paid more than $2,155,000. A final report on the Independent Survivors Compensation Fund will be issued upon the completion of the Program this fall. (NOTE: A copy of the 90-day update is available https://www.dioceseofscranton.org/diocese-of-scranton-provides-update-on-independent-survivors-compensation-program/)
On April 9, 2019, the Executive Director of the Children's Advocacy Center of Northeastern Pennsylvania was invited to speak with Diocesan School principals and administrators to explain more about the agency's policies and procedures. Blue ribbons and pinwheels were put on display at all 20 Diocesan schools to raise awareness of the epidemic of child abuse.
In May 2019, a workshop for safe environment managers was held at the Diocesan Pastoral Center in Scranton. The new initiative was designed to enhance the knowledge and skills of those people managing safe environment information throughout the Diocese. The workshop builds upon the mission of the Safe Environment Advisory Committee, created in October 2016, which ensures the highest standards of safety for our children, youth and vulnerable adults. The committee is made up of volunteer members who represent all areas and roles within the Diocese and provides feedback and recommendations on policies and practices of the Safe Environment Program.
The Diocese has and will continue to cooperate with all investigations according to the law.
Throughout the course of the last year, Bishop Bambera has continued to meet privately with survivors of sexual abuse. Sadly, those conversations have taught him a great deal about everything that the survivors have endured and all the sufferings that they have carried for far too long.
Provided ongoing counseling and spiritual guidance for anyone impacted by clergy abuse in the Diocese.
The Diocese has used clergy gatherings and its annual Convocation of Priests to re-emphasize all policies so religious leaders clearly understand their duties.
Every member of the clergy who exercises ministry in the Diocese of Scranton, coming here from a different Diocese or religious order, is first required to submit a "Letter of Suitability" to the Bishop. This letter, signed by the priest/deacon's Bishop or canonical superior, is a testimonial that the priest/deacon is in good standing. Likewise, any priest/deacon from the Diocese of Scranton that is exercising ministry outside the Diocese is required to submit a "Letter of Suitability" to the Bishop of that home Diocese.
The Diocese of Scranton continues to assess sexual abuse in all situations beyond that of the sexual abuse of minors. In order to confront the abuse of power against adults, including vulnerable adults, the Diocese is in the process of establishing a Review Board to address that topic.
The Diocese of Scranton fully embraces the recent legislation of Our Holy Father, Vos estis lux mundi, which recognizes the crimes of sexual abuse "cause physical, psychological and spiritual damage to the victims and harm the community of the faithful."
During the June 11-13, 2019 meeting of the United States Conference of Catholic Bishops, Bishop Bambera voted in favor of, and strongly supports, all four new policies and procedures proposed, including (1) implementing our Holy Father's document, (2) affirming the commitments he made at his ordination to respond directly and appropriately to cases of sexual abuse of minors and vulnerable persons while engaging the expertise and support of lay faithful and involving law enforcement where appropriate, (3) approving a protocol for non-penal restrictions on bishops and (4) establishing an independent third-party reporting system to accept abuse allegations confidentially.
Bishop Bambera will celebrate a Mass for Atonement and Healing on Monday, September 16, 2019, at 12:10 p.m. at the Cathedral of Saint Peter in Scranton.
                                 2019 Bishops Meeting: Taking Action on Abuse Crisis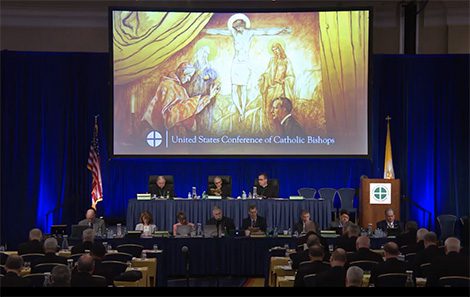 The Diocese of Scranton is committed to protecting its young people and ensuring that the local Church of Scranton continues to address issues of child sexual abuse with vigilance and fidelity.
Bishop Joseph C. Bambera attended the United States Conference of Catholic Bishops General Meeting in Baltimore from June 11-13, 2019 and voted in favor of the four new policies/procedures that were proposed during the meeting.
During that meeting, the USCCB overwhelming voted to approve proposals to hold bishops accountable for instances of sexual abuse of children or vulnerable persons, sexual misconduct, or the intentional mishandling of such cases. The bishops also re-committed themselves to involving and utilizing lay professional experts, which is already the practice of the Diocese of Scranton.
The bishops approved four important measures during their assembly. They include:
Voting to implement the document "Vos Estis Lux Mundi" ("You are the light of the world") which was issued by Pope Francis in May to help the Catholic Church safeguard its members from abuse and hold its leaders accountable.
Approving the document "Acknowledging Our Episcopal Commitments," in which bishops affirmed the commitments they made at ordination, including the commitment to respond directly and appropriately to cases of sexual abuse of minors and vulnerable persons.
Voting for a protocol regarding non-penal restrictions on bishops which outlines what canonical options are available to bishops when a retired bishop resigns or is removed "due to sexual misconduct with adults or grave negligence of office, or where subsequent to his resignation he was found to have so acted or failed to act."
Establishing an independent third-party reporting system to accept abuse allegations confidentially, by phone or online. A more detailed proposal for the third-party reporting system, including financial and structural elements, is in the planning process. The reporting system would begin no later than May 31, 2020 but bishops are hoping it can be available sooner. It's important to note that anyone who has suffered sexual abuse should not wait for the national reporting system to be in place. Survivors can contact local civil authorities to file a report as soon as possible and may also report to Church authorities by existing means, including contacting Victim Asisstance Coordinator, Mary Beth Pacuska at (570) 862-7551 or Vicar General Monsignor Thomas M. Muldowney at (570) 207-2269.
These efforts are the latest in a series of steps the Diocese of Scranton and the Church has taken to respond to the sin of sexual abuse.
FOR FURTHER INFORMATION ON THE JUNE 2019 OF CATHOLIC BISHOPS GENERAL MEETING
USCCB GENERAL ASSEMBLY INFORMATION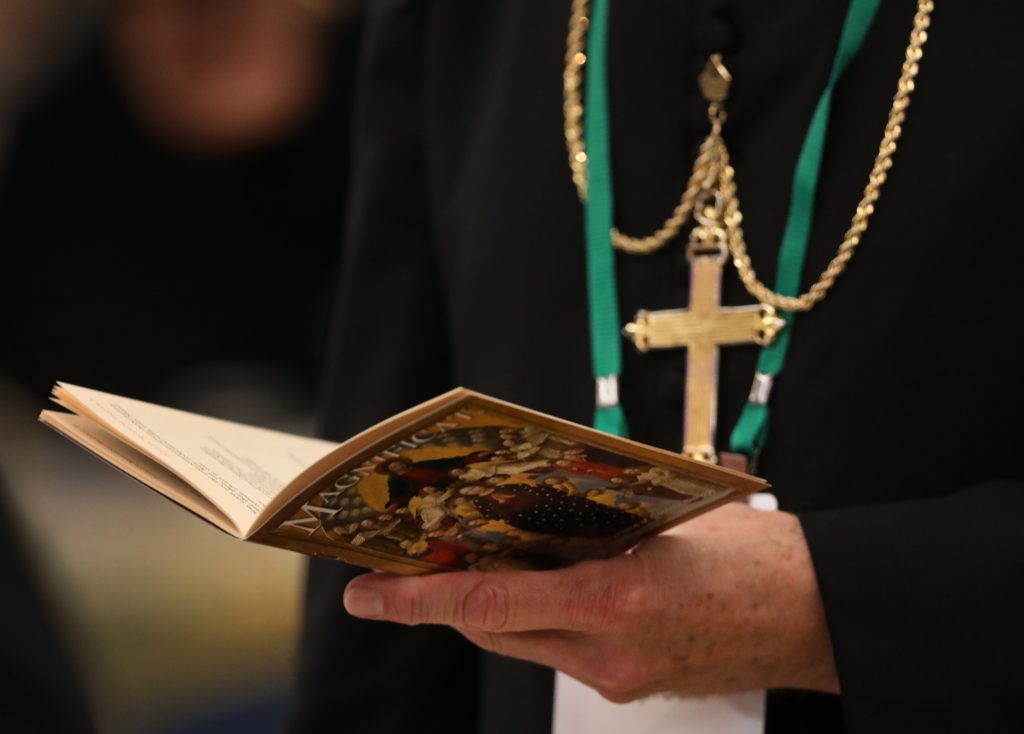 WATCH THE BISHOPS GENERAL ASSEMBLY SESSIONS
NEWS RELEASES
U.S. BISHOPS VOTE IN FAVOR OF THREE ADDITIONAL BISHOP ACCOUNTABILITY MEASURES DURING BALTIMORE GENERAL ASSEMBLY

U.S. BISHOPS VOTE IN FAVOR OF MOVING FORWARD ON THIRD PARTY SYSTEM FOR REPORTING ABUSE ALLEGATIONS AGAINST BISHOPS