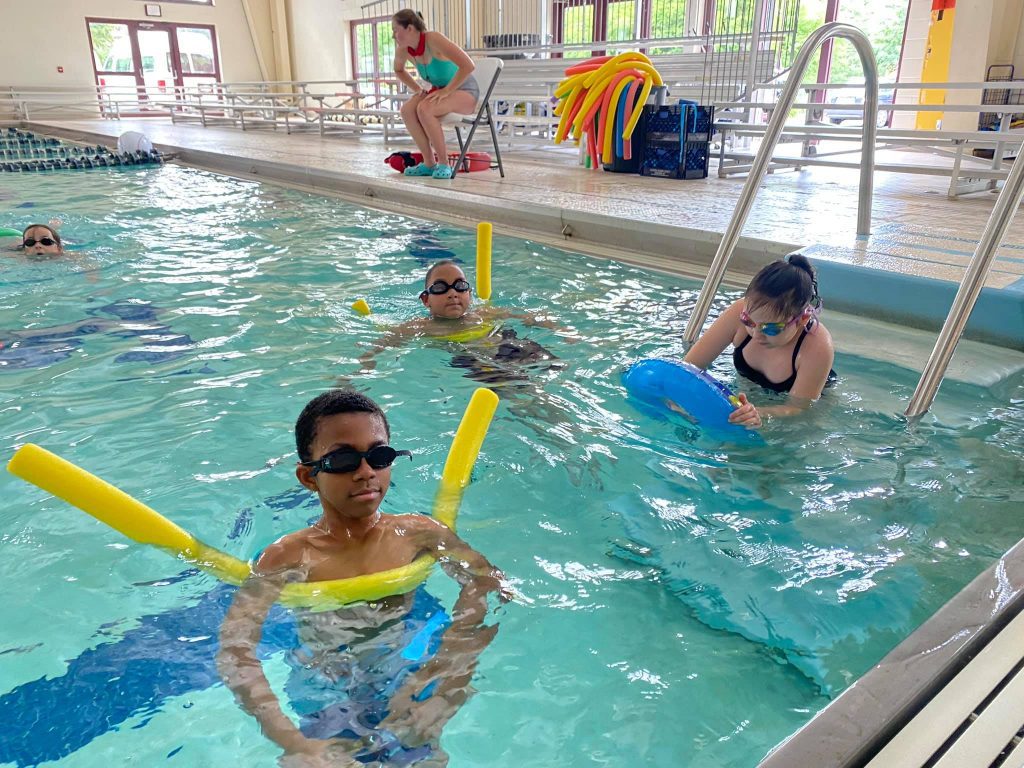 Swim Lessons
Pre School (AGES 3 TO 5)              Youth (AGES 6 AND UP)
Beginner:  Beginner swimmers who are learning to become comfortable in the aquatic environment will start with Phase 1.  Participants will be introduced to positioning, buoyancy, underwater comfort, and basic stroke mechanics.
Intermediate:  This Phase will strengthen the skills of swimmers who are comfortable above or underwater.  These swimmers are starting to swim independently with little assistance from flotation devices.  Stroke mechanics will be further developed, as well as endurance.
Advanced:  These swimmers are ready for the challenge of lap-length swimming.  Stroke mechanics will be refined through drills.  Strength and endurance will be built throughout the session.
*Schedule changes throughout the year 
Swimming and Diving Clinics
TBA
Sealions Swim Team (Ages 5 – 14)
The Sea Lion Swim team is a member of the Northeastern Pennsylvania Age Group Swim League.  Our goal is to provide a fun, competitive swim team atmosphere for the experienced and novice swimmers. If you can swim a 25-yard lap unassisted, you can join the team. All swimmers are welcome, there are no residency requirements.
Practices begin in October with Swim meets being held on Saturdays or Sundays from early December until late February. All swimmers will learn to swim all strokes and will compete in individual and team events.  Free 2 Week Trial.
Lap Swimming:  Monday – Friday 5:30 am – 1:00 pm
Lifeguarding: Seasonal