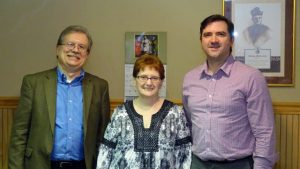 Faithful in the region will have the opportunity to sing a new song to herald the Sesquicentennial of the Diocese.
A new hymn, entitled "There Is One Body and One Spirit," will be premiered at the Mass on March 4, 2018, in the Cathedral of Saint Peter in Scranton to commemorate the 150th Anniversary of the founding of the Diocese.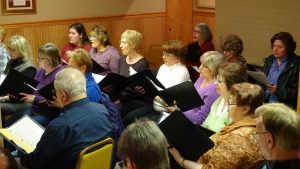 The commissioned hymn will be performed for the first time by the Diocesan Festival Choir, consisting of 55 choir members from parishes around the Diocese. Linda Phillips Orseck, Director of Liturgical Music at the Cathedral, will direct the musical ensemble that includes a brass quartet, timpani, and other instruments.
All parishes in the Diocese have also received the hymn and are encouraged to introduce it at their liturgies as they join in celebrating the Anniversary on that weekend, and beyond that date, they are free to continue to utilize the hymn as they see fit.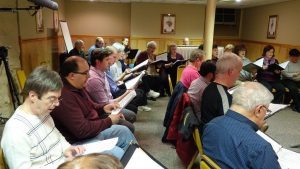 The composer is Karl DeBoeser, choir director at Christ Lutheran Church in Allentown, where he leads the traditional four-part Chancel Choir as well as the Immanuel Singers, a contemporary women's chorale. His formal training includes bachelor's and master's degrees in music from Shenandoah University and SUNY at Stony Brook, N.Y., specializing in composition, choral/vocal technique, piano and conducting.
"There Is One Body and One Spirit" is written in four-part harmony with lyrics based on select verses from Saint Paul's letters: Ephesians, I Corinthians, Philippians, and Romans. The text reflects the rich cultural history of the Diocese of Scranton, with many different ethnic backgrounds coming together in the unity of the Catholic faith, and the lyrics also echo the Diocesan 150thAnniversary theme, "The Journey Makes Us One."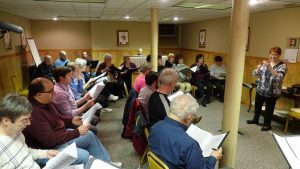 Mr. DeBoeser has also orchestrated the piece for various instruments to help embellish congregational singing.
According to Mr. DeBoeser, in his music, he strives to be creative, tuneful, a little bit challenging and inspiring.
"Pairing Christian messages/themes with music to make a beautiful artistic expression is the kind of writing I enjoy most," he says. "Music makes the message more compelling and meaningful."