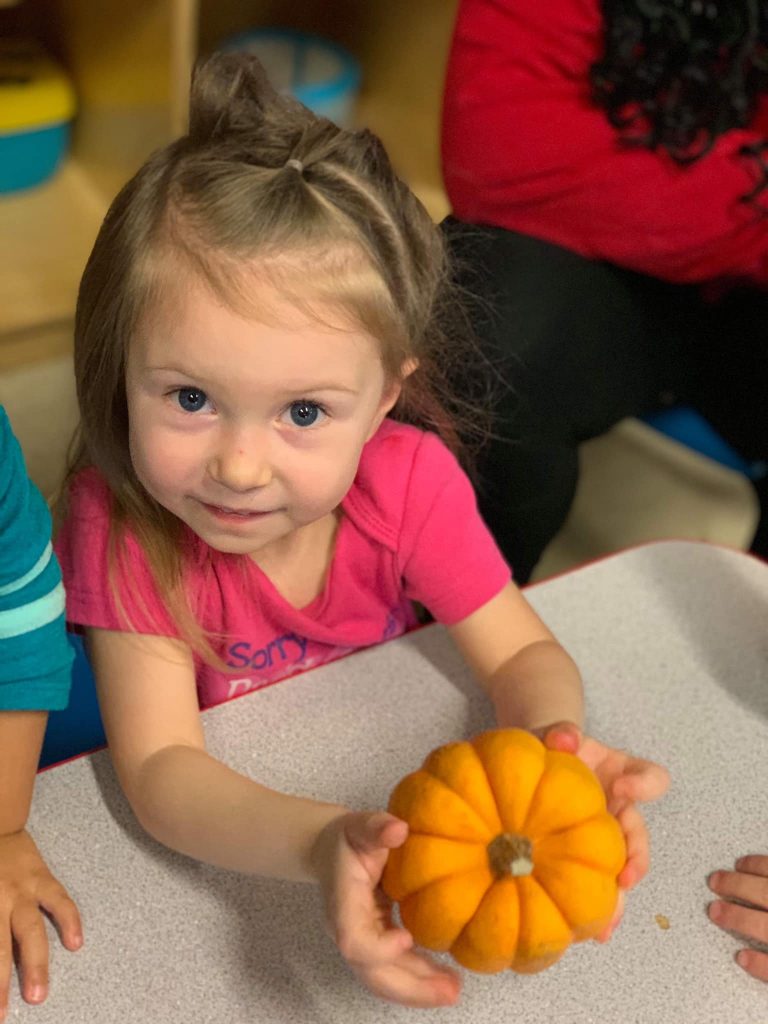 "Our Childcare Program is in Operation 24 Hours a Day"
Our staff never stops caring for the children of the Wyoming Valley.  The CYC Childcare Program begins early Monday morning and continues operation 24 hours a day through Saturday morning.  The program is designed to accommodate parents who work 1st, 2nd, or 3rd shift.  Children 6 weeks through school age may be enrolled.  The Center is a Keystone Stars participating facility and has reached Star Level 3.
We have access to the entire CYC facility which includes 2 gymnasiums, 2 playgrounds, outdoor park, swimming pool, and a library.  The CYC is an equal opportunity childcare provider.  Applications for enrollment are accepted without regard to race, religion, sex, disability, or national origin.
Classrooms
Infant/Toddler:  6 Weeks – 12 Months
The Infant Rooms provide a safe and loving environment for infants' ages 6 weeks to 1 year old. Our program has been specially designed to allow each baby to grow and develop at their own pace. The environment is soothing and happy with soft music playing and the smiling faces of our nurturing teachers. We provide an array of age-appropriate materials which encourage the use of motor skills, independence, confidence, and curiosity and help your baby grow.
We recognize that it can be difficult to leave your precious infant in the care of someone else and feel confident that he/she will receive the same level of care and nurturing that you would provide. Our experienced and well-trained caregivers are nurturing, and very attentive to the personal needs of your child and your family.
New Beginnings:  12 Months – 2 Years
Our young toddler classroom's environment is carefully created with developmentally appropriate learning centers and materials. In this classroom, you will find blocks, puzzles, art supplies, dramatic play equipment, sensory tables, a library and more.
Toddlers have the freedom to choose what activities they are interested in. Teachers guide and support their learning throughout those activities, helping them learn new skills and encouraging them to try new experiences. Within this classroom books and toys are within easy reach of their little hands, everything is "kid size".  This is also a time to promote independence, as each child is learning and discovering new things every-day.
Little Learners:  2 – 3 Years
Welcome to our Little Learners Class where our children spend most of the day in our learning centers learning through play and decision making. Each activity on the lesson plan is purposeful and intentionally planned based on the teacher's observation of each child in the classroom.  This environment encourages involvement within several different learning centers such as art, science, dramatic play, library, blocks, puzzles and more. Our teachers effectively design a classroom that is organized and familiar and encourage a child's learning.  Our Little Learners classroom is also rich in literacy as they are developing language skills, engaging in books, and connecting words to actions.
Pre School Prep:  3 – 3 ½ Years
Welcome to our Preschool Prep Classroom. While your child is here with us, our goal will be to provide a safe, caring and learning rich environment in which they will have the opportunity to learn through play and numerous social interactions. We will provide a developmentally appropriate curriculum and coordinating areas of interest throughout the Preschool Prep room to help foster both your child's social and academic growth.  Our Preschool Prep Classroom provides early learning opportunities to solidify a greater outcome with regards to education. Our teachers nurture each child by providing focused, meaningful instruction that is developmentally appropriate and vital to a child's success.  We also focus on Child Self Help Skills for example; zipping up a coat, tying shoes, putting a backpack in a cubby and hanging up a coat. Together the teacher and the child can explore the classroom individual centers, engage with other children along with continuing a path to educational awareness.
Pre School: 3 ½ – 4 Years
Our Early Learning preschool classrooms utilize The Creative Curriculum, a research-based early childcare and education curriculum. The learning objectives of this curriculum are aligned with Indiana's Early Learning Foundations and include child-focused activities that address language & literacy, math, science, social-emotional, and physical development.
The organization of a Preschool Classroom includes daily activities, transitions and routines which will impact a child's social, emotional, intellectual and language developments. Our Preschool Classroom creates a learning environment that includes Math, Science, Arts and Crafts, Dramatic Play, Literacy, Sensory and Motor Skills, along with Music and Movement. This involvement starts children down a road destined for success. Our teachers create, engage, interact and encourage learning through play and active involvement.
Kindertot:  4 – 5 Years
Our Kindertot program provides a great foundation for Kindergarten. It exposes children to an education environment with impacts on Literacy, math skills as well as improvements in social and emotional development. Many children need time to get accustomed to a classroom setting not to mention hone their social skills.  Our Kindertot Program is affective and vital and fosters a love of school and learning.  Our high standards of excellence in Early Childhood education provides each child with a loving nurturing environment, not to mention a high quality early learning program.  This Pre-Kindergarten classroom gives a child a chance to develop and grow while learning skills to be successful for their rest of their lives.
School Age: 5 – 13 Years
(Transportation to/from All Wilkes-Barre Area Schools, All Hanover Area Schools, State Street Elementary, and St Nicks)
Our Before/Aftercare School-age program operates daily during the school week and often during non-school days due to holidays, weather and school in-services. We provide transportation to and from area elementary schools to ease the transition of working parents who may have difficulty getting their children to and from school. Our school age program promotes strong academic success, health and fitness, recreational activities and enrichment opportunities that nurture all aspects of the development of children and youth. Our primary goal is to ensure that all children are given the opportunity for social, educational and emotional growth which is given in a safe, caring and structured environment.