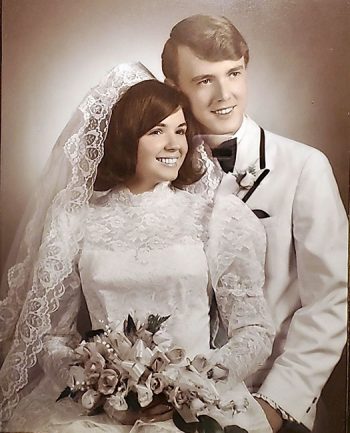 Diocesan Wedding Anniversary Celebration
SAVE THE DATE!
Diocesan Wedding Anniversary Celebration 2023
Every summer, the diocese holds a Wedding Anniversary Celebration for couples celebrating their 25th and 50th years of marriage in Saint Peter's Cathedral, where couples renew their wedding commitment.  This year's Mass will be held on June 4, 2023 at 2:30PM.
Mark your calendar if you are celebrating your 25th or 50th Anniversary in 2023, or share this news with others who may be doing so.  Stay tuned for additional information about this year's Wedding Anniversary Mass.
Couples who would still like to attend the Mass can register by calling: Bridget Guarnieri, Program Coordinator, Family Life at 570-207-2213 x 1133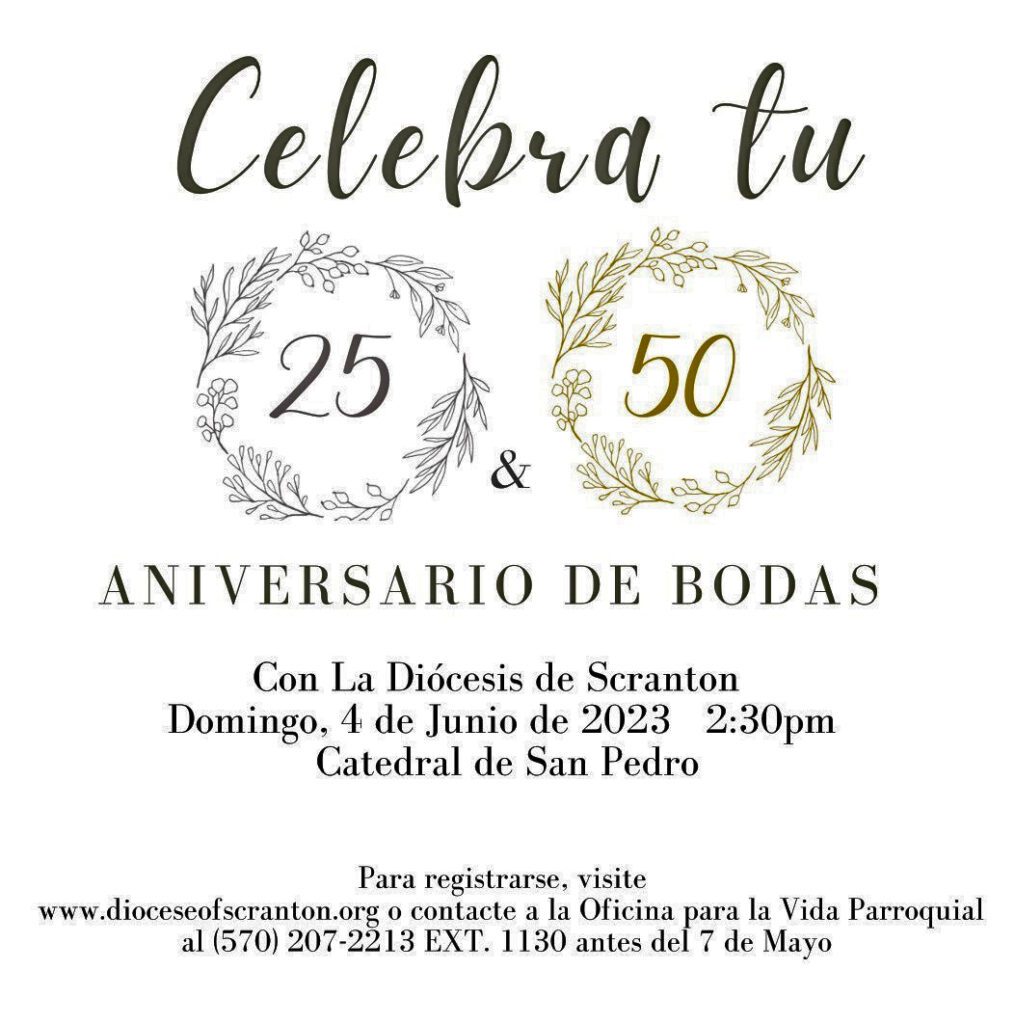 Celebración del aniversario de boda diocesano
¡RESERVA!
Celebración del Aniversario de Boda Diocesano 2023
Cada verano, la diócesis lleva a cabo una Celebración de Aniversario de Bodas para las parejas que celebran sus 25 y 50 años de matrimonio en la Catedral de San Pedro, donde las parejas renuevan su compromiso matrimonial. La misa de este año se llevará a cabo el 4 de junio de 2023 a las 2:30 p.m.
Marque su calendario si está celebrando su 25 o 50 aniversario en 2023, o comparta esta noticia con otras personas que puedan estar haciéndolo. Estén atentos para obtener información adicional sobre la Misa de aniversario de bodas de este año.
Las parejas que aún deseen asistir a la Misa pueden registrarse llamando al: Bridget Guarnieri, Coordinadora del Programa, Vida Familiar al 570-207-2213 x 1133