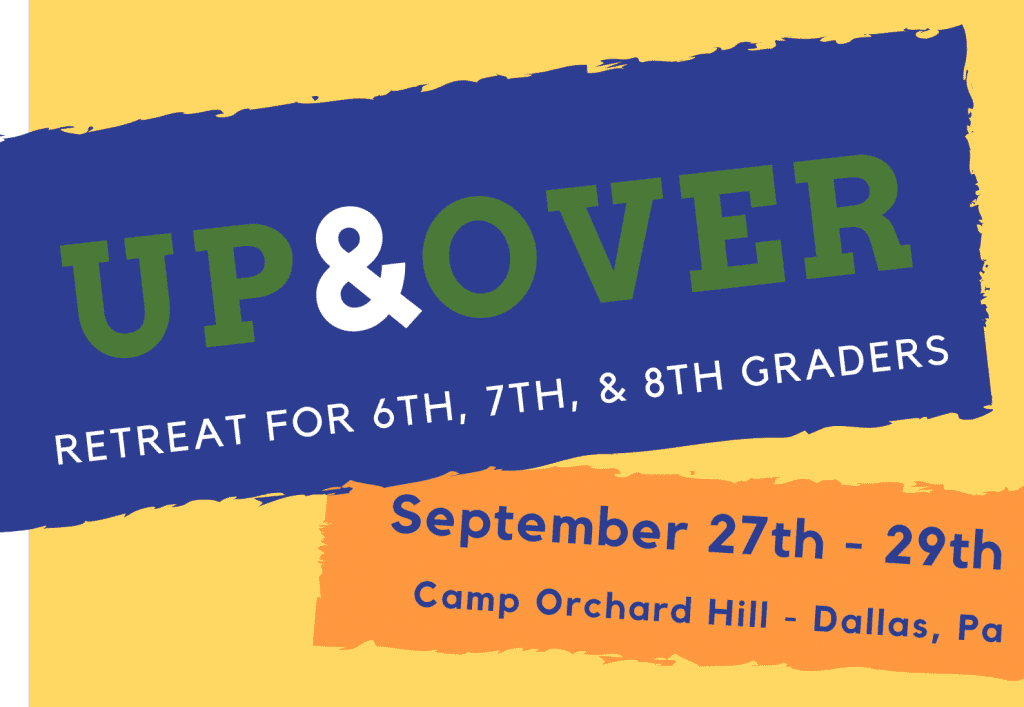 The Up & Over Retreat is a weekend of fun, friendship and faith at the beautiful wooded Camp Orchard Hill in Dallas.
You will spend time outdoors, meet new friends and learn how your God-given gifts can be used when you work with others as a team!
Built into the weekend are opportunities for Mass, Eucharistic Adoration and Reconciliation.
There will also be a number of fun activities and events, including a movie, free time and an outdoor obstacle course.
Come and join us for an outstanding experience.  You will have a great time, meet new friends and come closer to God who loves you!
Registration includes cabin lodging, delicious home cooked meals, a t-shirt and unforgettable memories!
ARRIVAL: Friday, September 27 at 7:00 p.m.
DEPARTURE: Sunday, September 29 at 12:00 Noon
COST: $140 (which includes a $70 non-refundable deposit)
Some parishes help with the cost, so don't be afraid to ask.
Deadline for registration is September 20, 2019.
Call 570-207-2213 for more information.
Registrations are closed.