Each October the Church in the United States celebrates Respect Life Month, and the first Sunday of October is observed as Respect Life Sunday.
As Catholics, we are called to cherish, defend, and protect those who are most vulnerable, from the beginning of life to its end, and at every point in between. During the month of October, the Church asks us to reflect more deeply on the dignity of every human life.
The Most Rev. Joseph C. Bambera, Bishop of Scranton, will celebrate Respect Life Sunday Mass on Oct. 3 at 10:00 a.m. at the Cathedral of Saint Peter in Scranton.
The Mass is open to the public. Faithful from across the Diocese of Scranton are invited to attend Respect Life Sunday Mass and focus on God's precious gift of human life and our responsibility to care for, protect and defend the lives of our brothers and sisters.
For those unable to attend in-person, the Mass will be broadcast live on CTV: Catholic Television of the Diocese of Scranton and livestream on the Diocese of Scranton website and social media platforms.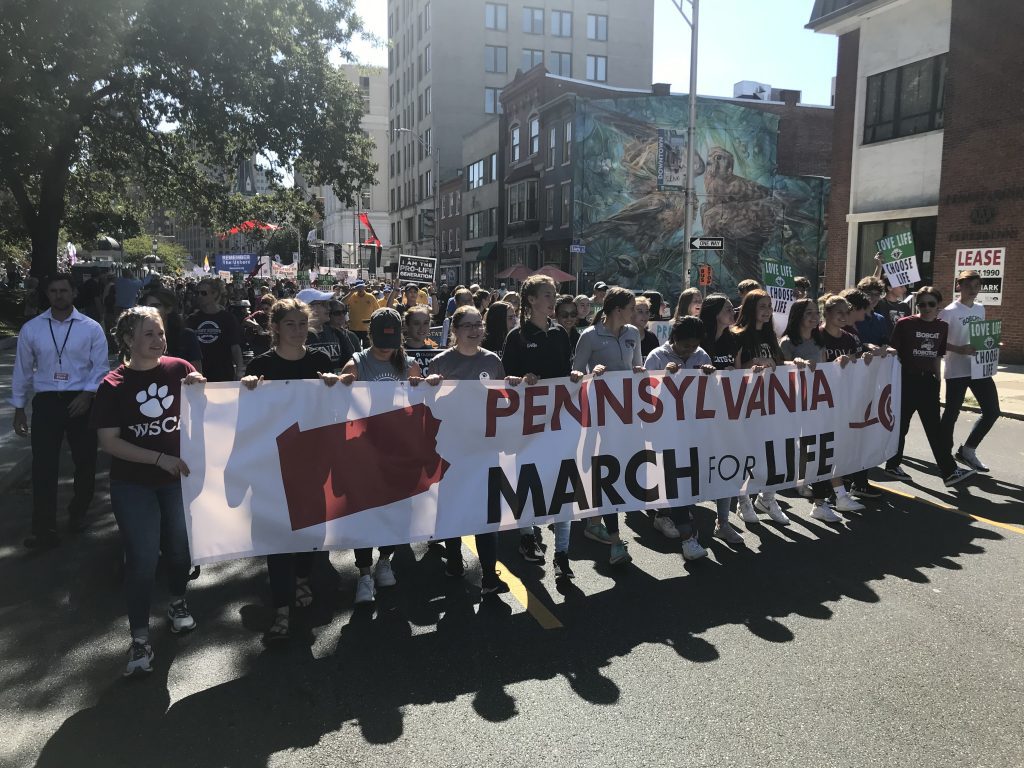 Thousands gather for first-ever Pennsylvania March for Life September 27, 2021
"Life is a gift to respect"
A message from the Most Rev. Joseph C. Bambera
Respect Life Reflection: St. Joseph, Defender of Life
Tarjeta de oración (en español)
Archbishop Joseph F. Naumann's Statement on Respect Life Month
Declaración del Arzobispo Joseph F. Naumann sobre el Mes del Respeto a la Vida
Guía de acción parroquial (en español)