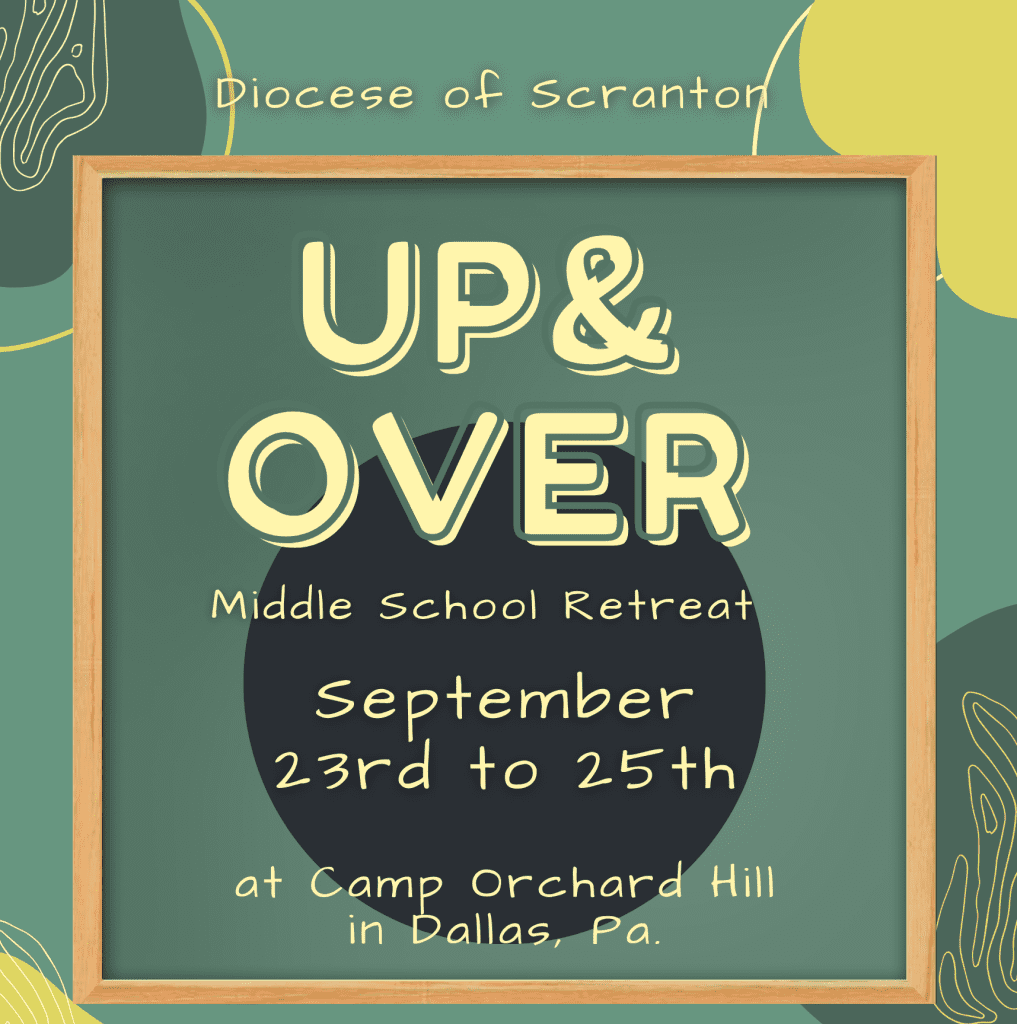 Up & Over Middle School Retreat is back!
Students going into 7th – 9th grade this school year are welcome to join us on September 23-25 at Camp Orchard Hill for a weekend of fun, faith, and new friends!
Up & Over is a peer-facilitated retreat that is designed to give participants the skills necessary to get "up and over" the challenges they may face. Throughout the weekend students will spend time outdoors, meet new friends and learn how your God-given gifts can be used when you work with others as a team! Built into the weekend are opportunities for Mass and Reconciliation. There will also be a number of fun activities and events, including a movie, free time and an outdoor obstacle course.
Come and join us for an outstanding experience! You will have a great time, meet new friends and come closer to God who loves you!
Registration includes cabin lodging, delicious home cooked meals, a t-shirt and unforgettable memories!
ARRIVAL: Friday, September 23 at 6:00 p.m.
DEPARTURE: Sunday, September 25 at 12:00 Noon
COST: $175 (which includes a $75 non-refundable deposit)
Some parishes help with the cost, so don't be afraid to ask your DRE or pastor.
Deadline for registration is September 19th.
Call 570-207-2213 for more information.
CLICK HERE TO REGISTER ONLINE IF PAYING WITH CREDIT CARD
CLICK HERE TO REGISTER ONLINE IF PAYING WITH CHECK