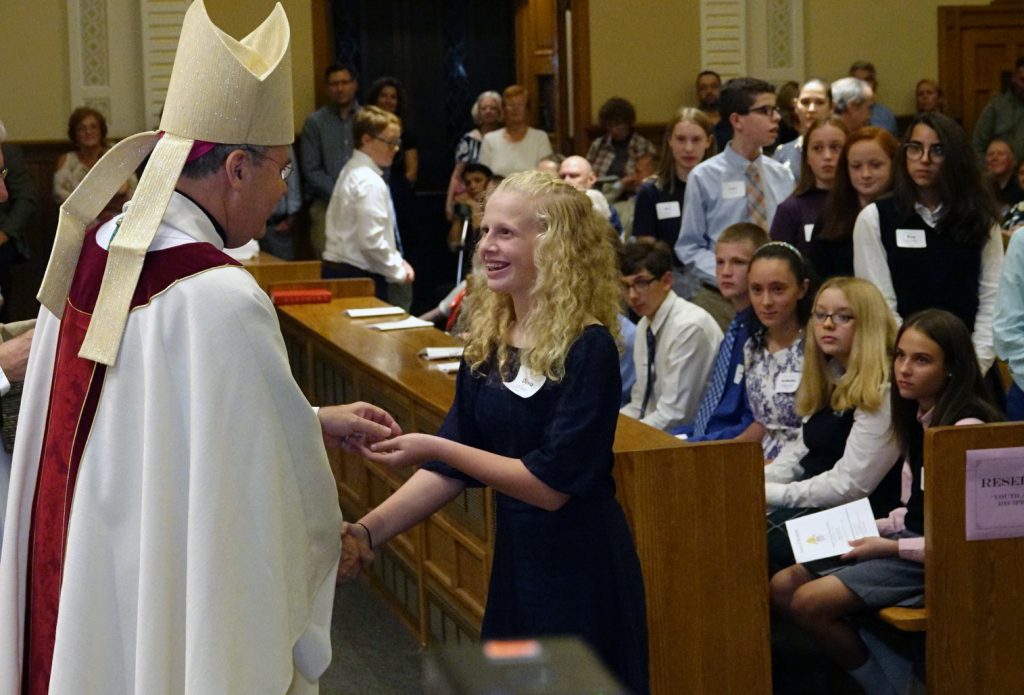 Dear Pastors, Parish Life Coordinators, Principals, Directors of Religious Education and Youth Ministers,
Please take the time to carefully consider which students in your eighth and twelfth grade programs will best represent the spirit and intent of this award for your parish or school community. The nominations taking place in September may seem a little different than in the past. However, the awards are intended to honor those students that have been examples in their parish/school communities for many years.
Once the list of students has been compiled, each Pastor/Parish Life Coordinator or Principal will receive the names of those students in his or her parish or school.  We will ask you to affirm the students as active parish members. Each student will receive an email informing them of their nomination and details pertaining to the Bishop's Youth Awards Mass in their region.
Please honor the deadline for nominations: Wednesday, September 1, 2021.