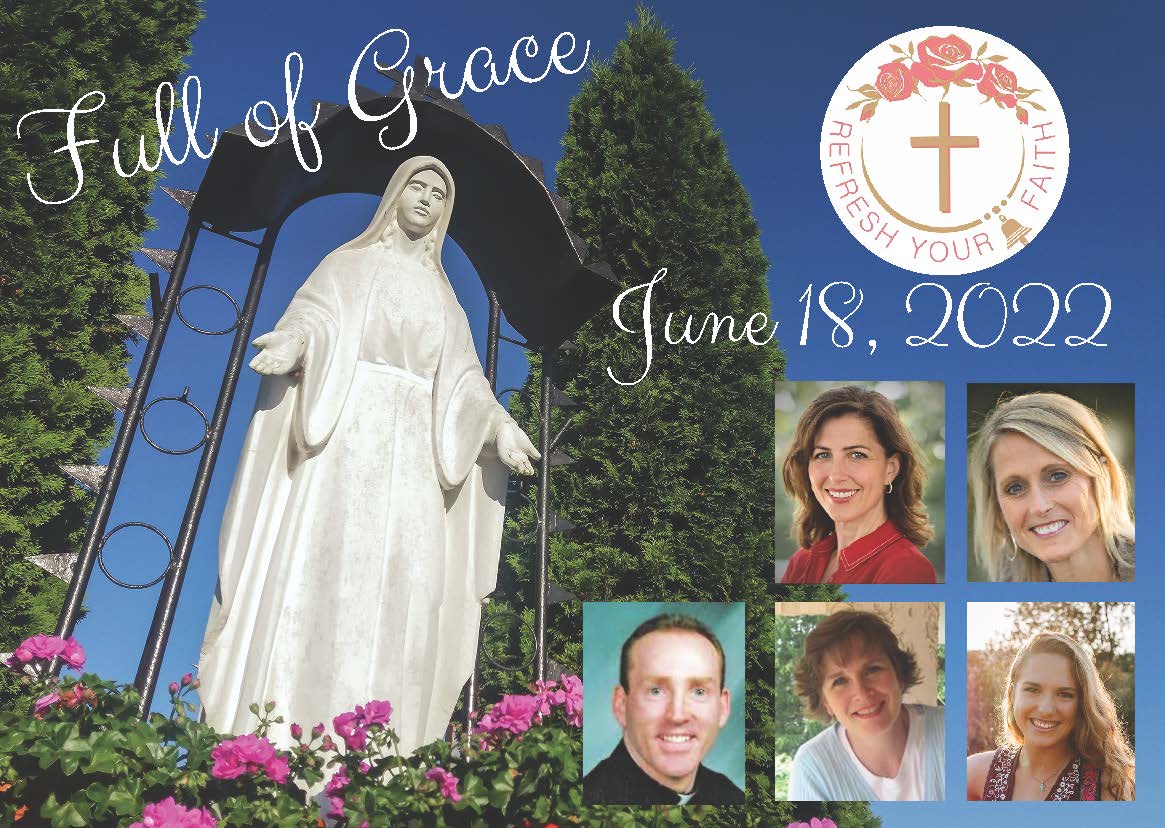 Speakers are:
Colleen Carroll Campbell- Award winning author, broadcast journalist and former speech writer for George W. Bush.  Her books include her critically acclaimed, The New Faithful; her spiritual memoir, My Sisters the Saints which won two national awards.  She has spoken to audiences across America and Europe.
Father Ronan Murphy- Marion Movement of Priests.  Father hails from Dublin, Ireland and was ordained on the feast of Fatima in 2000.  He has given mission retreats worldwide.
Debra Hadley- Her life story in heart wrenching but she will take on her journey of tears to life full of grace!
Megan Murphy- The Joyous Mysteries will be lead by Megan and her divinely inspired reflections.
Molly McManus: Her angelic voice will make your soul soar!  She is a worship artist from Steubenville, OH. Her music can be found on spotify, apple music and all streaming services.
Ticket prices are the same. Can you take the information from our website for the sponsor information and payment:
https://www.cwcnepa.com/business-sponsor